Home de la Vierge des Pauvres (HVP) Gatagara, Gikondo branch, a center that works in favor of people living with disabilities (PLWD), has highlighted its gratification with partnering the government in providing healthcare and special education, especially in Kicukiro District where the institution is sited.
The highlight was made during a community-based Open Day organized by Gikondo Sector in partnership with HVP Gatagara Gikondo which took place on Tuesday, April 20, 2021
"Today we are having a community-based open day, an activity we take part in, partnering Gikondo Sector, the leading organizer of the event. As we deliver different services for people with disabilities, we obviously have to work in partnership with stakeholders, and especially the local government. So, we are grateful to Gikondo Sector and other localities for a fruitful collaboration in fulfilling our mission. Currently, we have 102 children with mental disability for whom we provide education service in our institution, and we are targeting to be serving 130 students by the end of this year (2021). We also deliver health service to those in need," said Andre Nsekambabaye, Project manager at HVP Gatagara Gikondo.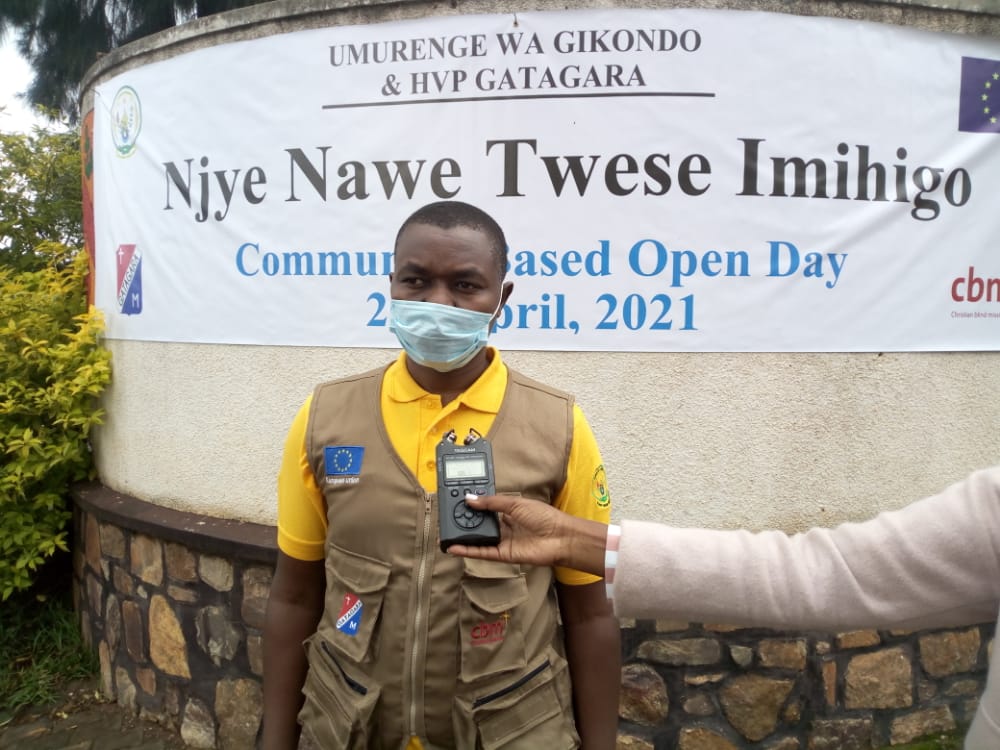 HVP Gatagara with sponsorship of European Union (EU) through Christian Blind Mission (CBM), has been implementing a project entitled 'Enhancing access to quality education, inclusion and community well-being for children with intellectual disabilities and their families in Kicukiro, City of Kigali', with objective to contribute to the realization of human rights (civil political economic, social, and cultural rights) of persons with intellectual disabilities in Rwanda.
Under the above-mentioned project, people living with disabilities are now benefiting from its implementation
Speaking to the media amid the event, Hubert Cyiteretse, Civil Registration and Notary Officer of Gikondo Sector said: "We acknowledge a good partnership with HVP Gatagara Gikondo, which contributes a lot to our partnership & corporate social responsibility initiatives, whereby different organizations working in our Sector play part in development-based activities and programs for the sake of people's wellbeing. People with disability living in Gikondo sector have that advantage of benefiting from services delivered by this institution, being located in their close neighborhood; that is, the service is found not far from their reach."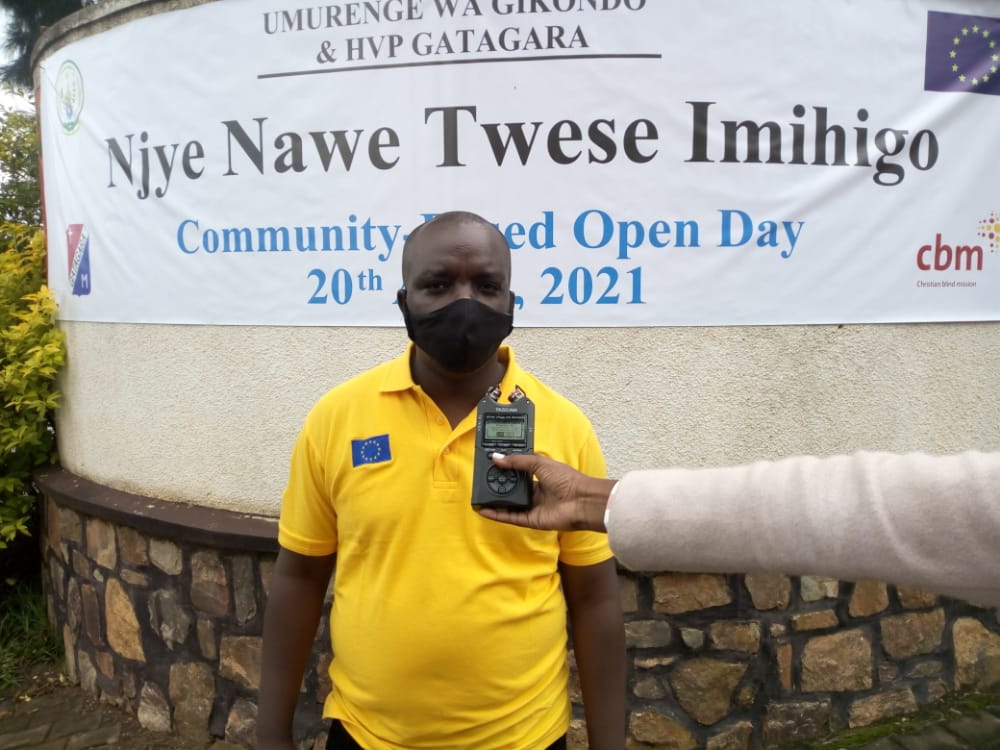 With its mission to radiate God's love to People with Disability through healthcare and special education, HVP Gatagara targets persons with Physical impairment, Visual impairment, Hearing impairment and the ones who are Mentally Challenged.
Among initiatives of HVP Gatagara Gikondo, include: promoting high quality, sustainable and inclusive education, healthcare i.e., orthopedic and rehabilitation services to all persons with physical disabilities in partnership with other stakeholders.