A new project to support mineworkers and nearby communities has been designed for Ngororero District, thanks to the initiative from the Peoples' Movement for Human Rights Education (MPEDH) in partnership with Resource Mining Foundation (RMF) and the Coalition of Civil Society against illegal exploitation of natural resources in the Great Lake Region (COSOC-GL).
The project under title "supporting communities living near mining sites and mining workers in Ngororero District, Western Province, Rwanda" has among objectives to improve the living conditions of communities living near mining sites as well as mining workers, especially women workers through targeted actions – support to families, women, vulnerable mining workers, among others, according to initiators.
During project presentation to the District officials on Tuesday, December 15, 2020 Fabien K. KARAMIRA, Executive Director, MPEDH & Chairperson, COSOC-GL said: "We want to see which are the major difficulties in the community nearing the mining sites and make sure we intervene with possible support for the sake of the safety of both miners and the nearby communities."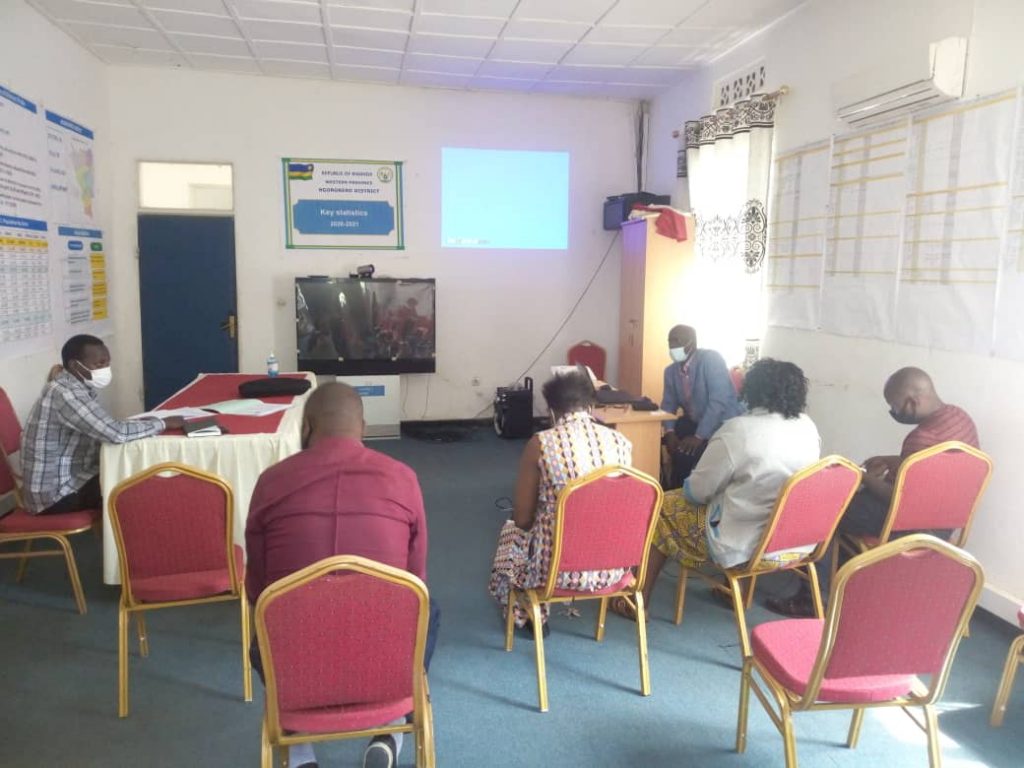 The project aims at establishing a constructive dialogue between mining companies / cooperatives and communities.
On the side of Ngororero District about the project, Rongin Ntazinda, the Director of Agriculture and Natural Resources said: "This is a great opportunity to receive these partners in development with such an important project dedicated to the mining sector in our District. This project was much-needed in our region to better sustain our mining practicability because our District is among the best mining areas in the country."
Ngororero District has got 17 mining companies in total operating in twelve Sectors, having considerable deposits of mineral such as cassiterite, coltan, clay and stones, among others.