Strive Foundation Rwanda (SFR) in partnership with Human Help-Network have so far supported 639 families – most exposed to COVID-19 effect- in Rusizi and Nyamasheke Districts, Western Province.
The already delivered support includes: 18 tons of foodstuffs and hygiene materials to vulnerable families; and 260 radio sets to young students to study from radio learning programs in the time of Coronavirus.
Targeted groups are: child-headed households from both Districts i.e. 139 families among whom 300 students were given radios and face masks; second group is most vulnerable families living in Kamembe City including masons & assistant masons, porters, women heads of families, people whose jobs are based abroad in Bukavu – DRC, among others.
According to Leopold Ruzibiza, programs manager at Strive Foundation Rwanda (SFR), the support is dedicated to helping beneficiaries cope with consequences of COVID-19 as most of them lost their jobs and other ways of earning.
"These families have been affected by preventive measures against COVID-19, like losing their jobs. Our aid targets different categories of affected people's jobs including: masons, assistant masons, porters, and night watchmen for professional night-patrol service, among others" Ruzibiza said
"We advise beneficiaries not to rely on this emergency support, because this is not the solution to their recent setbacks. We urge them to work hard to recuperate the lost opportunities where possible" He added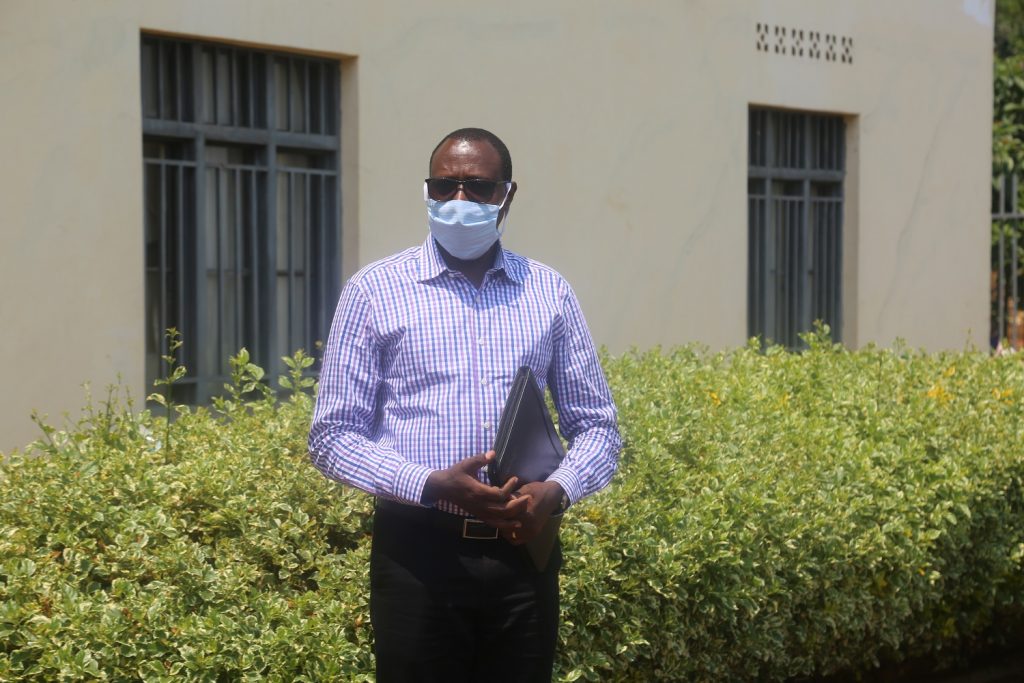 In separate interviews with Pressbox, during the recent distribution in Kamembe Sector, Rusizi District – on July 28, 2020 – beneficiaries expressed their gratitude, explaining how COVID-19 has affected their normal income.
"I am really pleased with this support as it will keep my family safer for a while. It is going to help me not spend money on foodstuffs and hygiene materials, with the little income that I have being used to fulfill other needs, during this period of recovery." Said Uwimana, a mother of two children.
Another beneficiary who expressed her appreciation is Kayinamura, a father of four children who said: "I lost my job which was my main source of income to care for my kids. So, I appreciate this support which is going to keep my offspring safe while I am looking for a new job."
"During this time of Coronavirus, our inhabitants face food scarcity because their jobs have been halted. So, this support helps them recover well from hunger, as well as helping them to have proper sanitation as a measure to prevent from COVID-19 infection." Highlighted Fina Kangabire, Executive Secretary of Rugamba Cell, Kamembe sector
Speaking to Pressbox amid the event, Vincent de Paul Nsengiyumva, Executive Secretary of Kamembe Sector said that the aid is a boost to the government effort to help the most affected families during the time of Coronavirus
"This is surely an important support to our citizens who have been most affected by COVID-19 effects. We have recently been in lockdown and you see this Sector is of urban area, where about 90% of inhabitants depend on doing businesses which were at most stopped amid prevention measures against Coronavirus. So, the length of time they were not working caused hunger among them, which is the reason why this aid encourages their recovery. We thank Strive Foundation Rwanda for a continuous partnership with the District which consists of promoting education and social welfare in general." He said.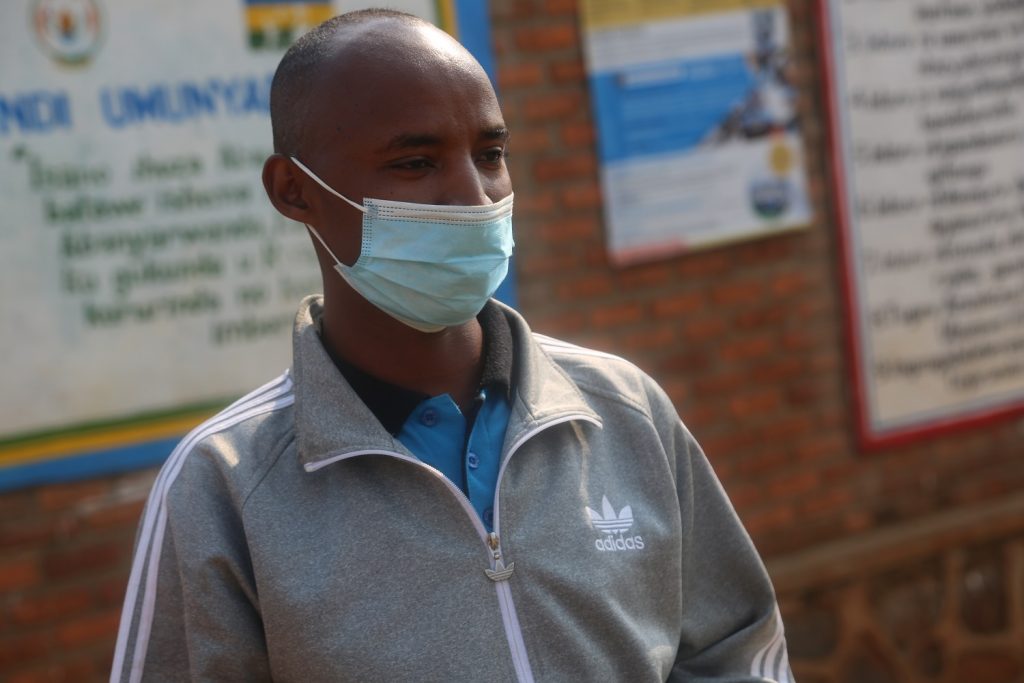 The released emergency food and Hygiene relief for Kamembe Sector reached 500 families in total, basically targeting the ones that were highly affected by the lock-down.
Among other services of SFR in Rusizi & Nyamasheke Districts, include providing school fees & materials to children to support their education; and funding vulnerable groups-oriented projects to catalyze their development.
According to Bernard Muramira, Executive Director, Strive Foundation Rwanda, there are more plans regarding this time of COVID-19 including public sensitization on measures against the pandemic, building hand sanitizer stations, among others, aiming to contribute to the government efforts in the fight against Coronavirus.
With its general mission of promoting and advocating for social justice and economic empowerment opportunities for vulnerable groups, Strive Foundation Rwanda – a local non-governmental organization – has, as a vision, to provide sustainable social welfare, integration and development for vulnerable groups.