The contribution of IntraHealth International, Rwanda Country Office, to health sector has been acclaimed by the administration of Nyamata District hospital.
The acknowledgement came during a visit of the organization's global Board of Directors and CEO/President to Nyamata District Hospital on Thursday, December 8, 2022.
The meeting was with aim to learn about the support of IntraHealth and USAID Ingobyi Activity over the past four years to strengthen the capacity of healthcare providers to deliver quality reproductive, maternal, newborn and child health, as well as Malaria prevention and treatment services.
During her briefing for members of the press, Polly Dunford the President and CEO of Intrahealth International said that the objective of Ingobyi Activity is to contribute to the development of the health sector in Rwanda. She also acknowledged the contribution of the project so far.
"What I witnessed here at Nyamata Hospital is amazing. IntraHealth International will continue to contribute to the effort of the Government of Rwanda," she said.
"The government of Rwanda has made tremendous strides in providing high-quality health services for women and children at all levels of the health system," she continued. "We at IntraHealth are excited to continue supporting Rwanda's efforts to improve maternal and child health and family planning services while also strengthening the health workforce through data-driven solutions—just as our teams at IntraHealth have done with other government partners throughout East Africa for the past 40 years," Dunford Added.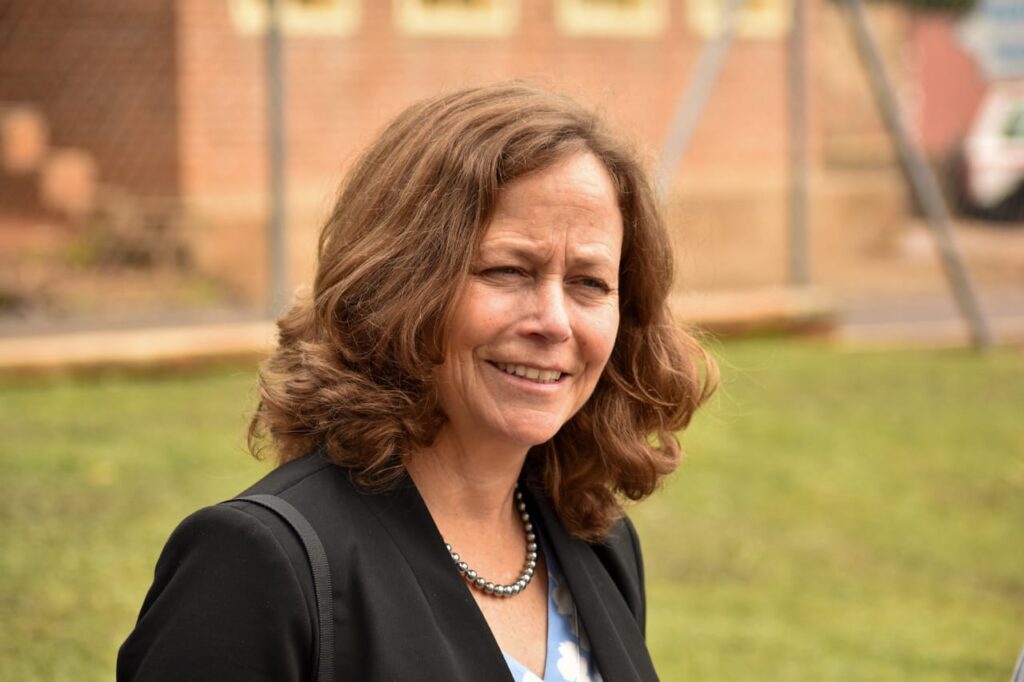 Speaking on behalf of the Director General of Nyamata District Hospital, Dr. Cyrille Ntahompagaze, said that the USAID Ingobyi Activity has played a big role in reducing the maternal and childhood mortality.
 "IntraHealth has supported us in all aspects: training for staff; equipment support; building renovation; and most importantly their contribution to the reduction of maternal and child mortality," he said.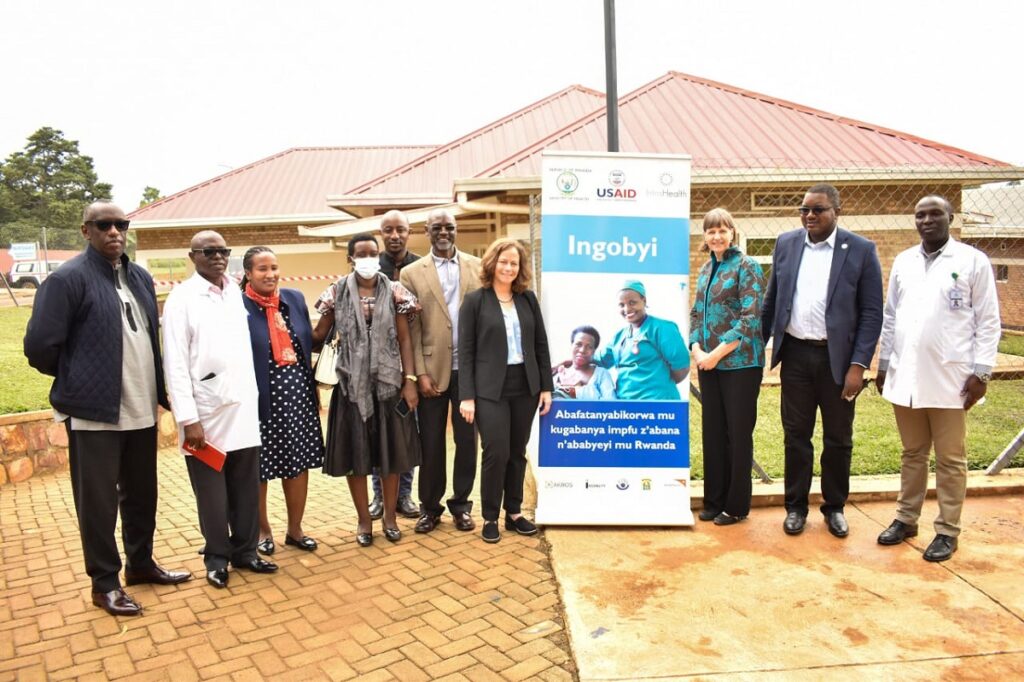 For over 25 years, IntraHealth International has collaborated with the government of Rwanda and local partners to meet the country's need for high-quality health services by training health workers & strengthening the systems that support them. IntraHealth has two projects in Rwanda that include Ingobyi Activity: with mission to reduce preventable infant & maternal deaths, reduce the incidence of malaria, and bring high-quality, integrated health services to Rwandan mothers, children, and adolescents in 20 districts. (Funded by USAID, led by IntraHealth.); and MOMENTUM Safe Surgery in Family Planning and Obstetrics: with mission to strengthen surgical safety in Rwanda by training health workers, promoting evidence-based approaches, and testing new innovations. (Funded by USAID, led by EngenderHealth.)