The Regional Centre for Mapping of Resources for Development (RCMRD) has launched the Kuza mentorship program for students in the field of geospatial and space science at the University of Rwanda's College of Science and Technology.
The program which was kicked off on June 1, 2022 in Kigali, intends to empower future space scientists and geomatic engineers that are being trained by the University of Rwanda to have the skills that are needed by the market.
"We have experts from our side that we are pairing with the students to mentor them into careers that this industry provides. We have also identified different programs through which we can connect them so that these experts can guide the students," says Dr. Emmanuel Nkurunziza, Director General, RCMRD.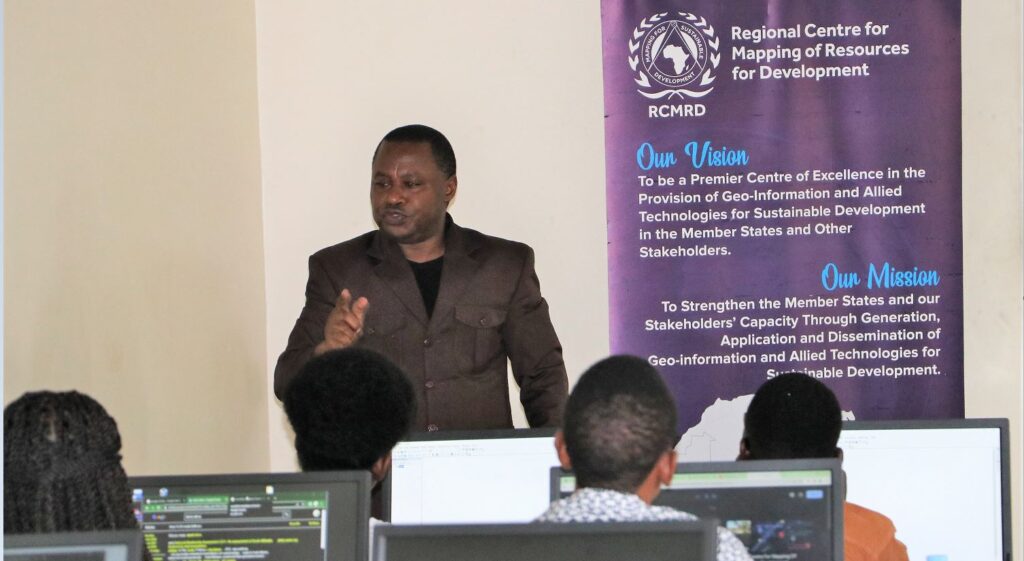 "Many of the students learn about how to collect data, to do surveying, to draw maps, but we are saying this is not the end, the end is how this can be transformed into information that can be used in sectors that are essential: agriculture and food security, water management, forest management, etc. So, we want to help them transform from that academic knowledge into what is applicable in the field," he continues.
Students welcome RCMRD's patronage
Speaking to the media during the event, students who are the core beneficiaries of the program expressed their outlooks.
"This program is equipping us with skills which will help us know, monitor, analyze and solve problems in Rwanda like landslides, flooding, and other related problems using new technologies," said Peace Munyana, environmental planning student at the University of Rwanda's College of Science and Technology.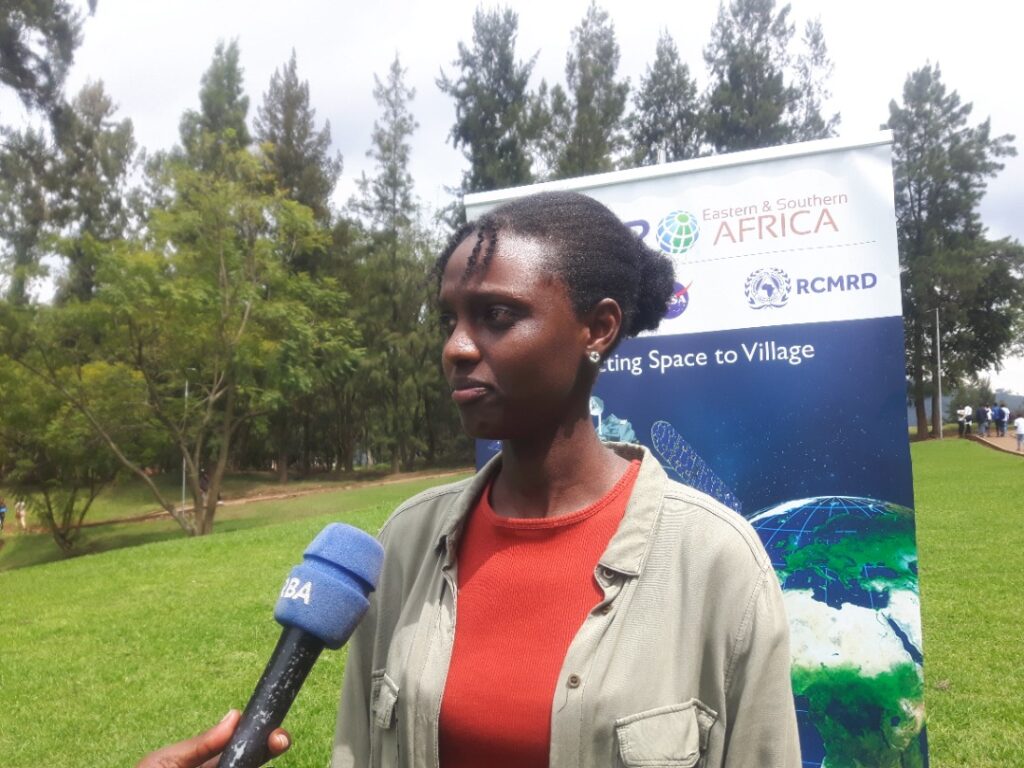 Remy Ninsiima, a Level 3 student in the field of geography and environmental planning at University of Rwanda, said: "We are well privileged to have this workshop that is helping us to learn more about remote sensing and GIS as a tool. We face issues like landslides and flooding mostly in the northern region of our country.so, we do believe that this training will help us to do monitoring to discover high risk zones that are most exposed to landslides, as we know that such disasters affect livelihood among communities".
Further opportunities
Beyond the mentorship program where experts and students are connected, the Center (RCMRD) has also a GeoHub program, where ideas are nurtured within the geospatial and space science field. "If you get an idea, then we develop it, we help the idea initiator shape it into a possible business or a possible solution or tool that can be used on the field," explains Nkurunziza.
"We also have a small grass program, every year we advertise people to make applications, then we give grants of up to 30 thousand dollars to each individual who has an idea in the field of agriculture and food security, water and water related disasters, land use, land cover, and then disaster management. So, if you have an idea that can really solve a problem in society, you propose it, then we give you this fund," he adds.
Nkurunziza thanks the University of Rwanda for a long-standing partnership in building geospatial industry in Rwanda. "We are still at the very early stage, but the future is bright; and that is what we are telling this young people that they are lucky to be in this space, if they apply themselves, there is a bright future for them," he expresses.
According to Prof. Gaspard Rwanyiziri, Director of Center for GIS and Remote Sensing, the partnership between university of Rwanda and RCMRD brings benefits to students in both tools and new developed knowledge in the field of geospatial and space science.
"Our students are benefiting from new developed technological tools and services brought under the patronage of RCMRD. This is an opportunity for them to increase their skills and knowledge".