Various services and products meant to sustain environmental management in Rwanda, have been developed, thanks to the Regional Centre for Mapping of Resources for Development (RCMRD) in partnership with associated local institutions.
The developments have been based on different areas that include Weather and Climate, Land Use, Land Cover and Ecosystems, Water and Water Related Disasters.
On May 30, 2022, the Center (RCMRD) launched a 2-day workshop with main objectives to showcase, disseminate and exhibit the tools, products, methods and data that SERVIR (a global network of regional partners dedicated to environmental management) has co-developed; and facilitate partnerships, networks and stakeholders in the various SERVIR ESA thematic areas.
Speaking to the media amid the workshop, Dr. Emmanuel Nkurunziza, RCMRD Director General said: "We are trying to really look at the services we have been trying to develop to ensure they are actually answering the questions that we have on the ground. So, over the years the center has provided some services in Rwanda, including land use and land cover mapping. Now we are doing crop mapping which is very important, because it helps you to monitor crop health, before the crops are actually harvested. It helps to know whether the harvest will be optimum, or it will come down".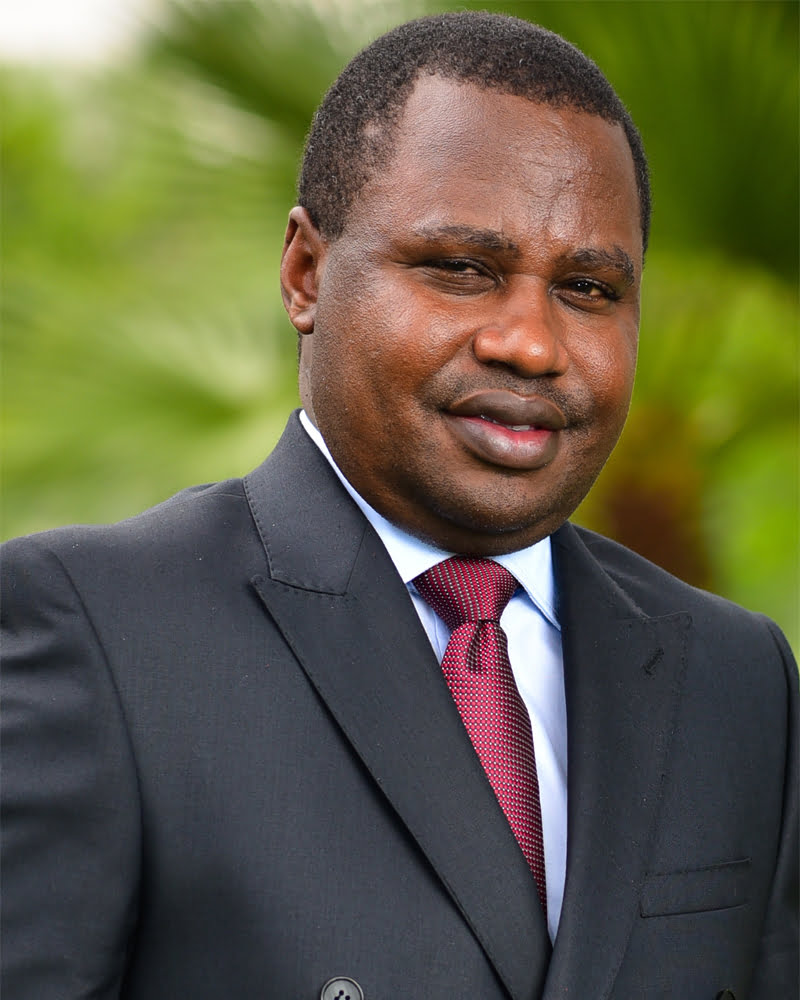 The center (RCMRD) is an Intergovernmental Organization established in 1975 under the patronage of African Union and United Nations Economic commission for Africa (UNECA), with mission to strengthen the member States and stakeholder's Capacity through Generation, Application and Dissemination of Geo-information and Allied Technologies for sustainable development.
According to Dr. Octave Semwaga, Director General for Agriculture Modernisation in the Ministry of Agriculture and Animal Resources, this is an opportunity for researchers, government officials and other development partners that have been brought together, to embrace new available services for the best use of environmental management and especially land use among farmers.
"It is an important occasion for agriculture and farmers in general, because all agricultural activities are done in land which is a natural resource to be well managed. Such a workshop helps us see what has been done in all natural resources that we have in the country, and what kind of ways should be set up to make sure our stakeholders are informed and benefiting from the process," he said.
Among Rwanda's forefront institutions in the collaboration include Rwanda Space Agency which was established in 2020 with a mandate to develop space services for a social-economic development of the Country.
Francis Ngabo, Executive Director of Rwanda Space Agency says that the collaboration consists of working on mapping, where the provision of satellite mapping is assured, for the sake of environmental management and land use guidelines.
"We are collaborating with RCMRD and other international partners to work on mapping, to provide satellite mapping. What we are doing is for the benefit of on ground services including agriculture. With space services we can monitor climate change, forestry and water bodies. So, it becomes easy for a space agency to give input to policy makers for the best use of land," he said.
In the past three years, RCMRD and its partners has co-developed and implemented the Rwanda Crop Monitor, the Rwanda Space Challenge, and Land Use Decision Support System among others.
Workshop pictorial