Civil Society Organizations have held discussions on their input in policy formulation in Rwanda, reflecting on possible reasons behind their low performance as indicated by the recent Rwanda Governance Score card report.
The event which took place on March 18, 2022, was a space for CSOs self-evaluation and get together solutions for greater impact and effectiveness.
Speaking during the event, Dr. Joseph Ryarasa Nkurunziza, social justice activist said "CSOs have different spaces to share their perspectives, we need to review what we do to effectively contribute to Laws and Policies".
The roundtable meeting was organized by Rwanda Civil Society Platform in collaboration with Rwanda NGOs Forum on HIV/AIDS & Health Promotion and its coalition members (Great Lakes Initiative for Human Rights Development, Ihorere Munyarwanda Organization & Health Development Initiative through the Project "Strengthening Rwandan Civil Society Organizations' Capacity to Influence Policy" -being an occasion to facilitate Civil Society Organizations consultations, constructive discussions, open positive criticism, and reflect on their performance.
CSOs have had a hand in policy formulation in Rwanda, specifically the Penal code/ Law establishing penalties and offences and GBV Policy, among others.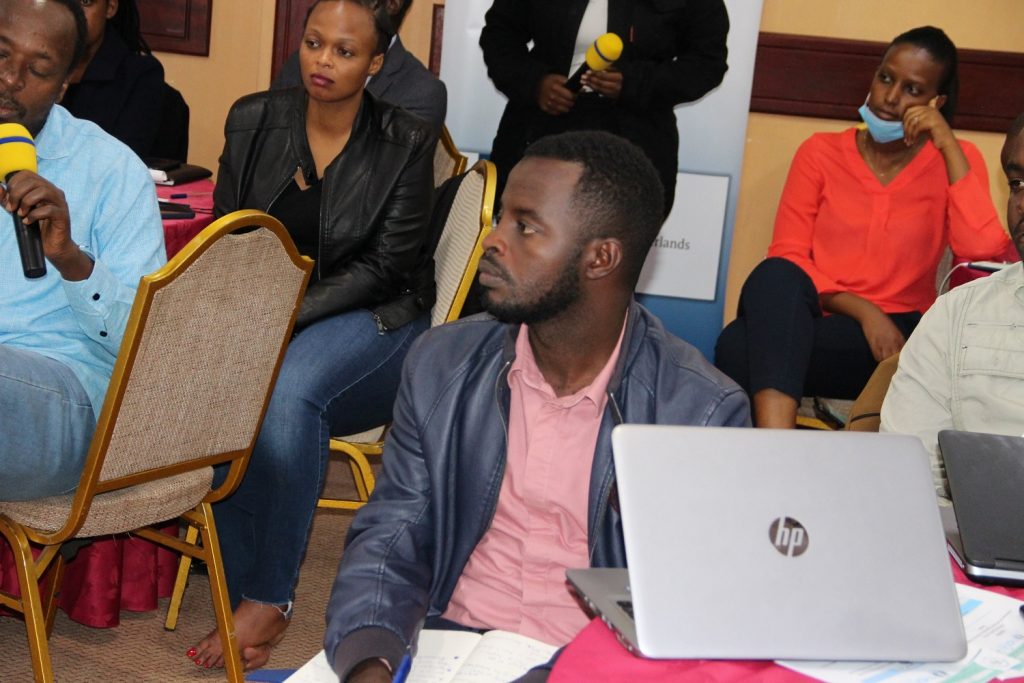 Participants suggested together solutions for effectiveness.