At least 20 journalists, from various media houses in Rwanda, have been trained by Rwanda Environmental Journalists (REJ), a non-governmental national journalism organization created by and for journalists who report environmental topics in the news media in Rwanda.
The two-day training which was conducted from November 22 to November 23, 2021 was organized by Rwanda Environmental Journalists in collaboration with Rwanda Environment Management Authority (REMA), Rwanda Governance Board, Rwanda Development Board (RDB), National Police under the Funding from Internews, an international media support nonprofit.
REJ has been legally registered as a non-governmental organization.
The journalists were trained on promotion of sustainable environment management practices and social welfare through media.
Journalists learnt about the environmental and biodiversity reporting and responsibilities to fulfill their accountability regarding environmental efforts in their activities, and to provide useful information to the audience.
This training equipped journalists and media practitioners with knowledge on environmental policies, regulations and ethics in Rwanda.
"The environmental reporting is widely recognized as a way to increase awareness of environmental matters. And with environmental organization being new in Rwanda, it is important that its members acquired needed skills to be able to inform the public in an unbiased way," said Sadiki Rubangura, the Executive Director of Rwanda Environmental Journalists (REJ).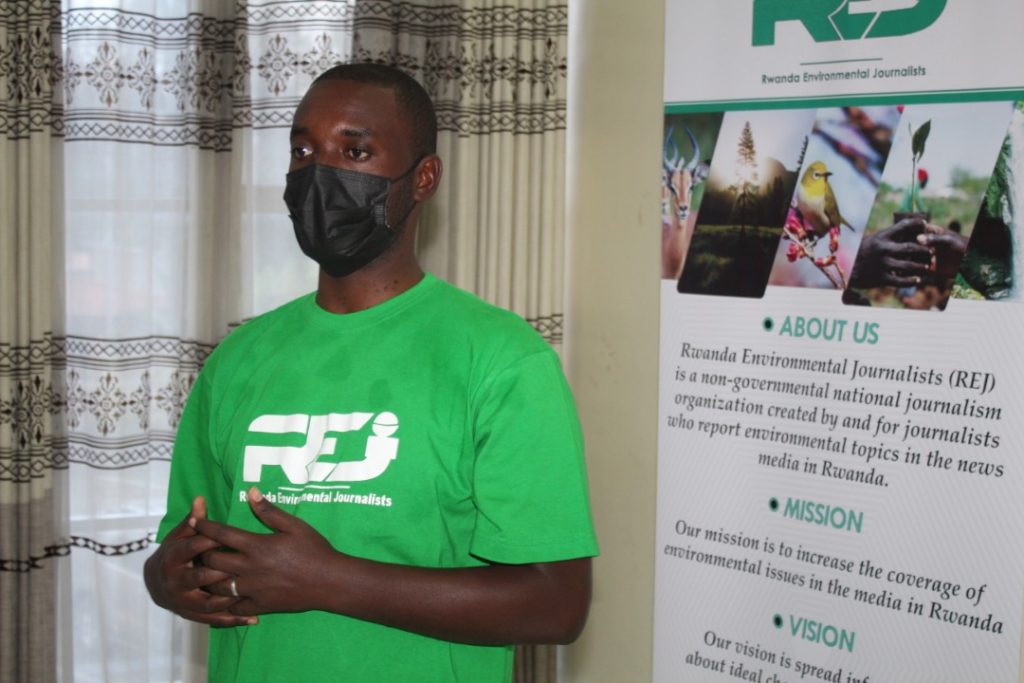 REJ is focused on implementing key actions in the environmental awareness which include increasing media role in raising awareness on issues related to the environment, natural resources management, climate change and landscape restoration, increasing media coverage on issues related to the environment, natural resources management, climate change and landscape restoration as well as increasing role of the citizens and media in sustainable environment management.
Jean Bosco Rushingabigwi, Head of Department for Media Sector Coordination Monitoring at Rwanda Governance Board said: "An environmental journalist should avoid fabricating stories, but should all which is at the forefront of environmental awareness in order to protect citizens from the effects of environmental degradation because good news should aim at solving problems affecting the community."
He said that the training is an opportunity for journalists to increase their skills so that they are able to make a difference in their daily professional activities.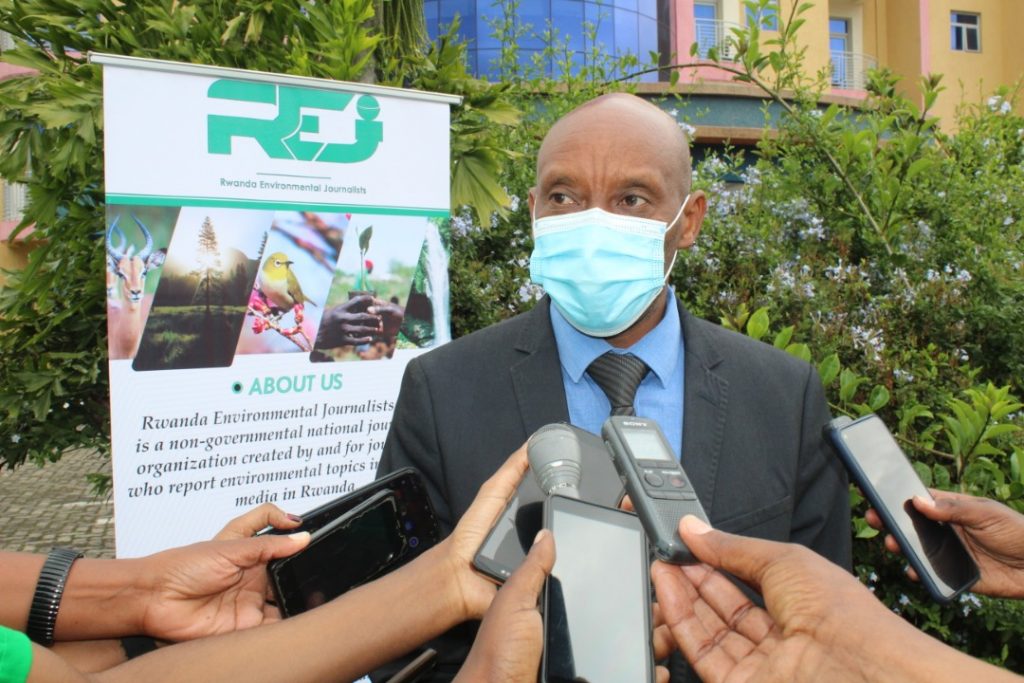 During the training, CIP Eddie Ngonga from National police unit in protecting the environment presented on Protecting the Biodiversity and Law governing it.
" There are different offences and penalties for those who degrade the environment such as encroaching and polluting water bodies and wetlands, those dealing plastic items, those threatening forests, among many others," he said.
Rachael Tushabe is the Director for Advocacy and Multilateral Environmental Agreements Monitoring Unit at REMA
Rachel Tushabe presented about the Natural Resources Management in Rwanda including circular economy and how human actions impact the earth's ecosystem.
She said that the Government need journalist's intervention in reporting on encroachment for agriculture and settlement, unsustainable agriculture, soil erosion, excessive use of pesticides and fertilizers, river bank cultivation, pollution into water by industrial activities among others.
Prosper Uwingeri, the National Volcano Park chief warden journalists have a big role in protecting national parks including alarming the government on poaching.
Kiundu Waweru, from Internews which funded the training tipped journalists on how to pitch and write environmental stories.
"There are some techniques to better a story," he said.
These include unpacking the jargon , offering solutions , telling a story , Annecdotses/ Color/ Description , being enthusiastic , taking into account People & their emotions as well as thinking local/ Reporting global.