Huawei, a leading global ICT Solutions provider has signed a Memorandum of Understanding with University of Rwanda and Rwanda polytechnic to officially become Huawei ICT Academies in Rwanda.
The ceremony that took place on October 28, 2021 at Ubumwe Grande Hotel also flagged-off the 2021 edition of the Seeds for the Future training Program that will happen virtually.
The Huawei ICT Academy is a Huawei-authorized project for industry-academy cooperation. It aims to provide students the latest ICT technologies and knowledge, as well as to develop professionals that can meet the requirements of customers and partners from Huawei's industry chain. It is a non-commercial agreement between Huawei and universities, colleges that brings the latest professional certifications.
This partnership between Huawei, MINEDUC, MINICT and the universities of Rwanda is geared towards ICT talent development in Rwanda.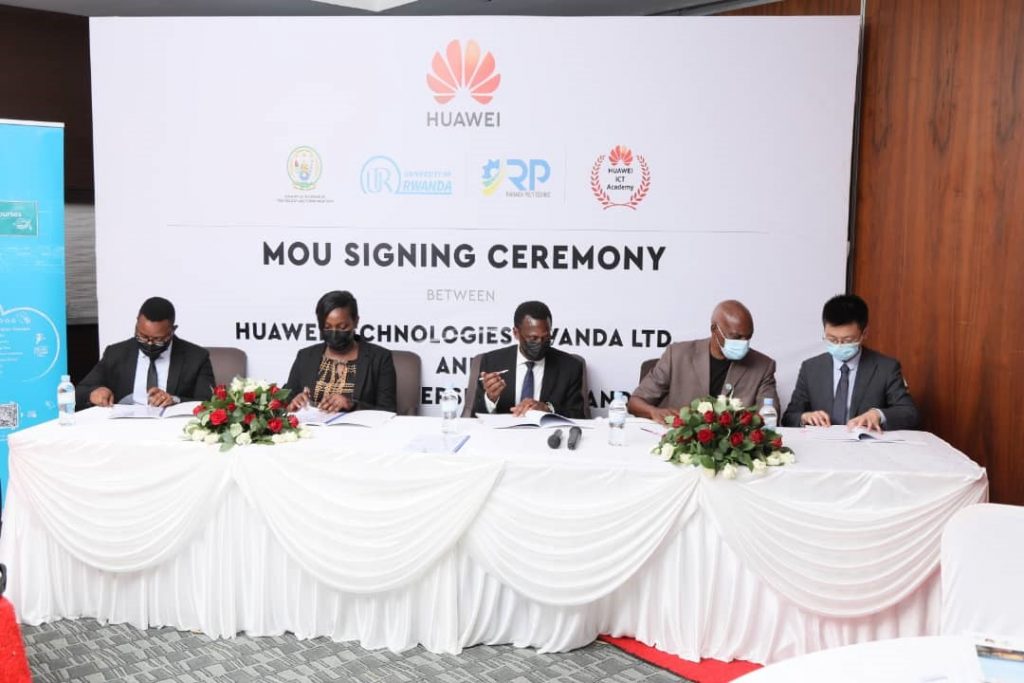 The ceremony was graced by the State Minister of Education Hon. Claudette Irere (Guest of Honor), the Permanent Secretary of the Ministry of ICT and Innovation Mr. Iradukunda Yves, Economic and Commercial Counsellor, Mr. Wang Jiaxin and the Huawei Managing Director Yangshengwan.
PS of MINICT, Mr. Yves Iradukunda said that they are willing to work together with companies like Huawei that contribute towards the ICT development of the people of Rwanda. He also encouraged more institutions to join initiative like the Huawei ICT Academy that will quicken the teaching of new ICTs to the students in Rwanda.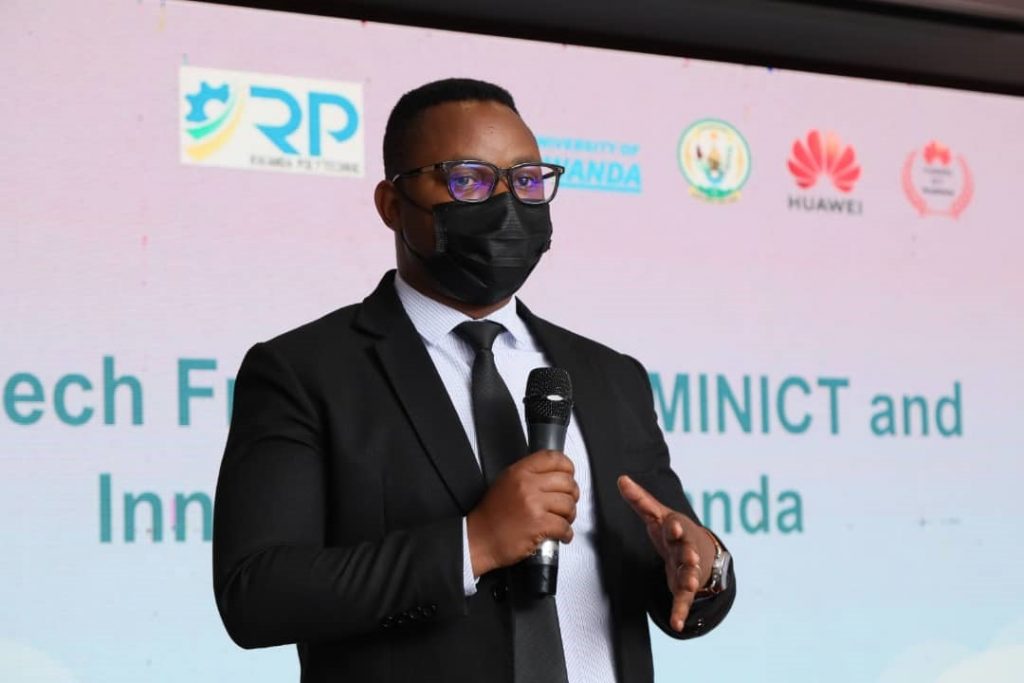 The Hon. Claudette Irere noted a need to reform traditional teaching content in order for Rwanda to keep with the emerging cutting edge technologies in the world today such as 5G and A.I among others. She also expressed the need to have more certification programs to nurture the available ICT talent. "As new technologies such as A.I, 5G rise, there is a general need to reform existing one and focus on the new so that we keep up with the times. This starts by reforming traditional teaching content to guarantee that it relates to industry practices. To meet this need our education sector needs to work with private sector such as Huawei to train, skill and jointly develop courses needed by the industry", She said.
"I believe those will take part will make Rwanda proud as you interact, participate and share knowledge with other students," she said.
The State Minister called upon the students to use the seeds for the future program to create networks that will further their ambitions in life and also added that she is honored to flag off the 2021 seeds for the future program.
The Economic and Commercial Counsellor of the People's Republic of China, Mr. Wang Jiaxin said that he has witnessed Huawei Rwanda's seeds for the future program since 2018 till today and he appreciates such initiatives Huawei Rwanda is doing for the people of Rwanda. He also stated that such initiatives from Chinese companies in Rwanda till this year also mark a milestone of the 50 years relationship between the People's Republic of China and the Republic of Rwanda.
Huawei aims to establish more ICT Academies in Rwanda and with universities in order to skill more ICT talents of the country and contribute to the ICT talent pool. According to the Country Director Huawei Rwanda Mr. Toni Yangshengwan, the company looks to train and certify over 1000 students through Huawei's various programs in the next two years.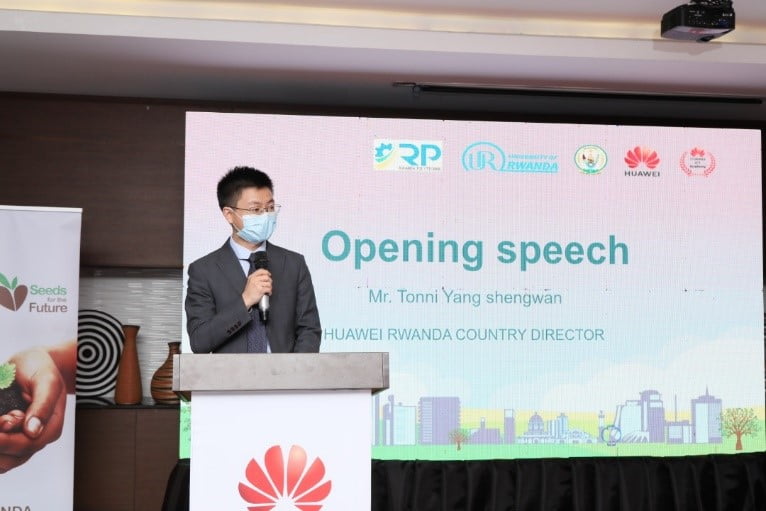 "With the Huawei ICT academy in Rwanda, we aim to connect universities with industry to gain new insight into new technology trends, to open our doors for universities and students to access latest technologies and Huawei online learning resources and enhance student career competitiveness and employment rate among others. We shall train and certify more than 1000 Rwanda students and professionals in the coming years with our recognized ICT professional courses. So we request all universities in Rwanda to open doors for us," he said.
The Huawei certification courses at associate, professional and expert level include; 5G, A.I, cloud, Wlan, Datacom and IOT among others.
The Seeds for the future program in Rwanda started in 2018 and over 15 Rwandan students have gone to Chine up to 2019. Since 2020, the program was moved online and since then the number of students tripled. This year's online training program has attracted 30 students from majorly University of Rwanda, Rwanda Polytechnic and also a selection of students through MINICT from other institutions that are not yet Huawei ICT Academies.
This eight day virtual training consists of three hour pre-recorded courses and 13 hours of live stream in technology entry level and advanced sessions such as 5G, A.I and Cloud. The seeds for the future program shall cover hot topics of the tech industry such as cyber security and also give interactive visit sessions to the Huawei's exhibition halls etc.
Mr. Tonni Yang Shengwan further encouraged the students to attend the virtual training fully for them to be able to graduate, acquire Huawei certification, goodies and internship opportunities.