The Zimbabwe Minister of Defence, Honourable OCZ Muchinguri Kashiri is in Rwanda for a two-day official visit from 02 to 03 August 2021.
She paid a courtesy call on the Minister of Defence of Rwanda, Maj Gen Albert Murasira, at RDF Headquarters, Kimihurura and held discussions on how to strengthen the bilateral defence cooperation between Rwanda and Zimbabwe.
"I am in Kigali on the invitation of the Minister of Defence to once again explore ways that we can strengthen the relationship between our two countries. What we have come to do today is to among other things share information regarding the challenges that our two countries face; including threats to do with terrorism within our countries, within our region and the continent of Africa." Hon Minister OCZ Muchinguri Kashiri said in an interview after meeting with Maj Gen Murasira.
She emphasised that Rwanda and Zimbabwe have a long standing relationship which goes as far as 1997 during which a Memorandum of Understanding was signed and remains in existence.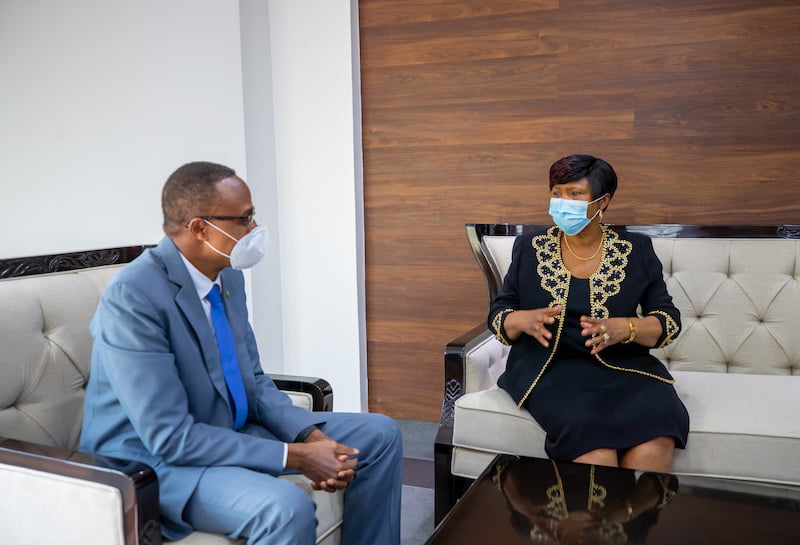 Source: mod.gov.rw