The Rwanda Red Cross has donated money to 117 families displaced by a heavy landslide in Bushekeri Sector of Nyamasheke District.
The cash donation included Rwf215,813 for each vulnerable family, to help them throughout their ongoing recovery process.
"We just focused on the most vulnerable households. In partnership with local authorities, we considered 117 families, most exposed to the landslide effect. We donated money, because we want to make sure every family is free and able to use it in affording the most essentials needs," says Evode Rusanganwa, assets manager at Rwanda Red Cross.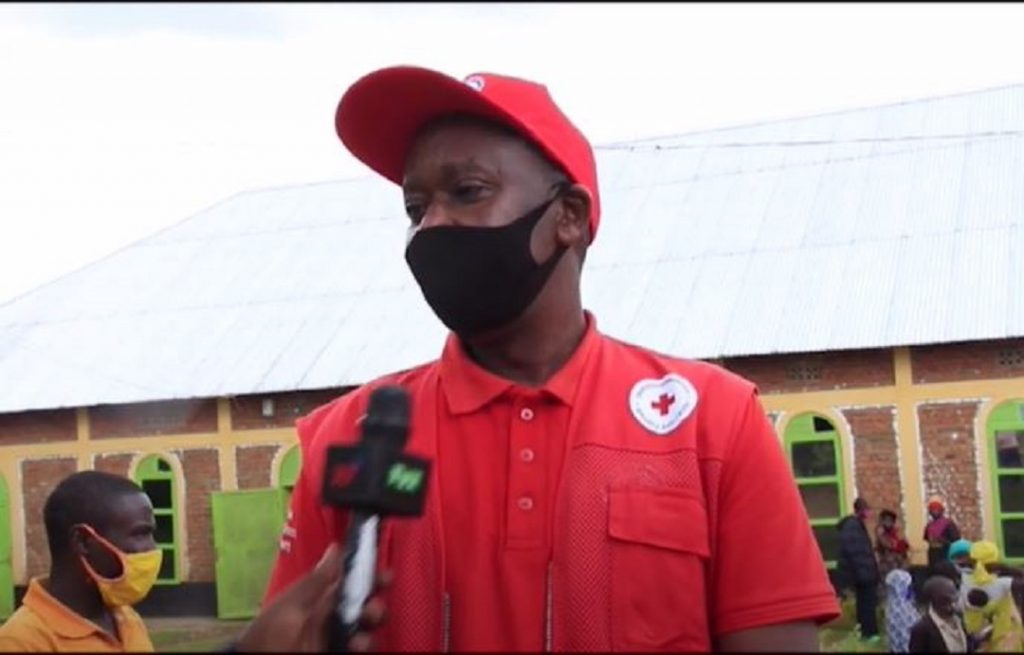 Speaking to the media amid the donation delivery which took place in early June 2021, beneficiaries expressed their gratitude to Rwanda Red Cross and said they expect a lot of benefits from the support, including rent payments, buying foodstuffs & clothes and paying school fees among other basic needs.
The support comes following the landslide damage that hit Kagarama and Buhembe village of Bushekeri Sector in Nyamasheke District, Eastern Rwanda – in May 2021 whereby over a hundred families were left homeless.
During that perilous disaster 631 people included in 117 families were displaced after they saw their properties including houses destroyed by the landslide.