Students who graduated from different vocational courses at ERM Rwanda – Hope Vocational Training Center (HVTC) shortened as ERM-HVTC say they are committed to creating jobs with the skills they gained, as the school owners acclaim a significance progress made by graduates.
Frederic Bizimana, who graduated from culinary arts said: "This training center has been very important to us, as we were trained through different methods including manual practice. I came here knowing the importance of this vocational course that's why I have gained needed skills to do my profession. As a young lad I even think about becoming businessperson in this career. My aim is to go out there with commitment and hardworking spirit at work"
Another graduate who expressed her ambition, following the successful training, is Dorothy Mukantwari, who said: "I am well equipped with cooking skills that I want to start my own business providing culinary service"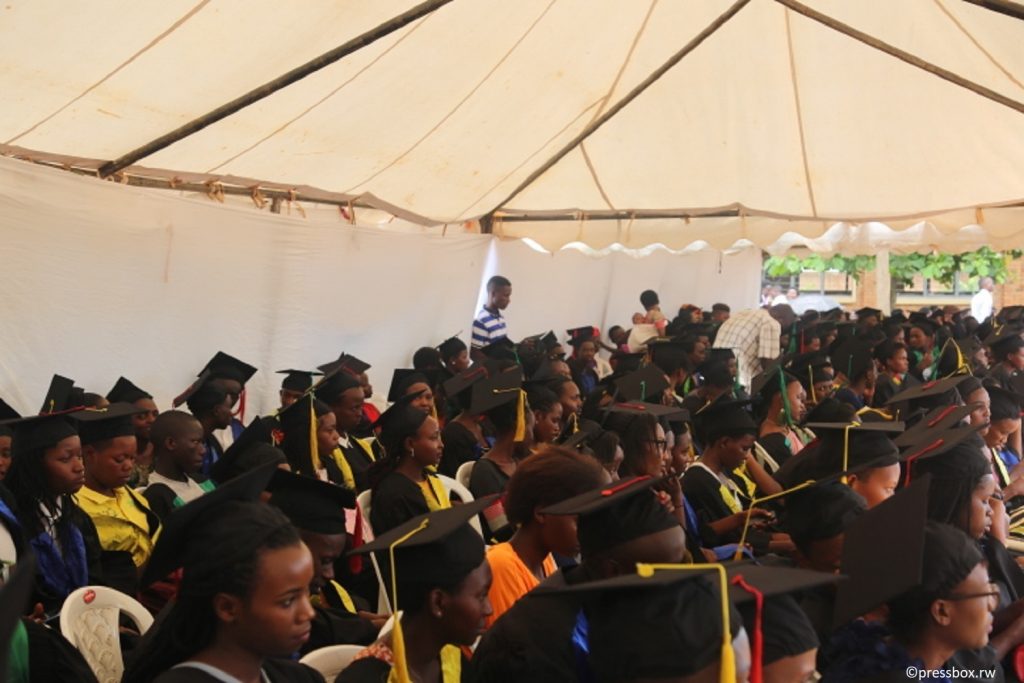 This year's edition comprises 244 graduates from different options including carpentry, welding, masonry, sewing, culinary and hairdressing.
"Our students are well prepared, as we regularly find internship for them in good institutions and they always perform well that about 90% of the internees from our Training center get jobs in respectively. It is priceless to see the progress made by these young people who come here starting from zero and now after a short period of time they are skilled enough to do their profession." Said Emmanuel Kayinamura, founder & President of ERM Rwanda
"Our asset is that we are a holistic ministry: students get skills for their profession but also they are taught about religion, the word of God" He added
Corky Morse, working with of a partnering organization, Rwanda Rise in the United States expressed her feelings amid the graduation.
"This is very emotional; it touches my heart deeply. We are always in touch with the students. we have many donors in the United States to help students here." She said
"In the US we see Rwanda as an example to the world. Having been able to come out of the very hard situation of 1994, that's why we call this organization, Rwanda Rise, as we see you as the rising star, Rwandans are amazing. So, we help this young generation to see that they have a future, they have hope, they can do it. I agree that we need of microfinancing for graduates while starting their projects, but I promise you that we have a high goal" she added
ERM Rwanda was founded in 1996 with the mission of caring for orphans. In 2008 the institution inaugurated a hope vocational training center to trail the help for orphans in creating jobs with gained vocational skills.