By Jean Bosco Ndabateze.
Sweden's Norrsken Foundation, a co-working space and investment fund based in Stockholm, unveiled its tech fund and entrepreneurship hub in Rwanda, citing the need to support ventures across the region.
The campus, also known as Africa's biggest hub for entrepreneurship, was officially launched by President Paul Kagame, flanked by several high-ranked officials at the Norrsken Africa Week.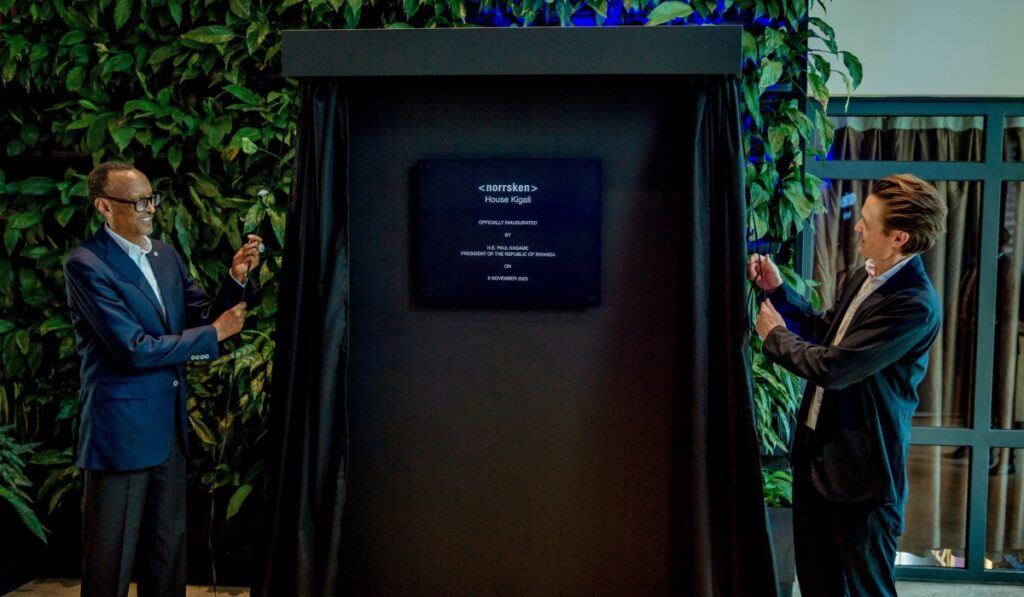 Nestled in the commercial and business Centre of Kigali, the campus, already home to some 1,200 local and international start-ups, initially began with seed investments of $25,000 to $100,000 for early-stage start-ups in all sectors. The fund size could also be extended to larger series-stage investments from $100,000 to $1 million in the future.
Speaking shortly after the launch, Minister Ingabire commended Norrsken for its investment, particularly adding that Africa's innovation ecosystem continues to witness a remarkable surge in investment in the recent past. Last year alone, she highlighted, $3.3 billion in venture capital was poured into the continent.
And we have also witnessed successful exits within the continent, and there's no better time than now to invest in African start-ups," she said.
The Kigali campus is Norrsken's first launch outside of Sweden and the organisation attributes the decision to the country's progress over the last decade on infrastructure, increasing internet penetration, and improving its business environment, despite a relatively small tech scene.
"When Norrsken first announced the expansion into Africa in 2019, the aim was to build the largest, biggest hub for entrepreneurship in Africa here," Ingabire said, "And this was a bold vision for Norrsken's first hub outside of Sweden, but I want to take this opportunity to thank you (Niklas Adalberth) and the co-founders for really betting big on Rwanda and choosing to position your first hub here."
In Rwanda, Minister Ingabire said; "We are a proof-of-concept market for African innovators and this has solidified Rwanda's positioning as a Pan-African innovation hub.