A new report shows that the off-grid solar industry continues to grow, with 70 million more people having gained access to electricity through off-grid solar power since 2019. The Off-Grid Solar Market Trends Report 2022: State of The Sector report published on September 22 by the World Bank's Lighting Global, the International Finance Corporation (IFC), GOGLA, Efficiency for Access Coalition, and Open Capital Advisors shows that the off-grid solar industry remained resilient despite the challenges presented by the pandemic. Today, 490 million people are accessing energy through off-grid solar solutions, an 18% increase since 2019.
'The latest edition of the Off-Grid Solar Market Trends report underscores that the off-grid solar sector continues to impact millions of homes, businesses and public institutions, providing access to modern energy services for those living with weak grid or no grid today. Off-grid solar technologies are recognized as essential tools in the fight to eliminate energy poverty and achieve a faster, more equitable clean energy transition. Even though the COVID-19 pandemic was challenging for off-grid solar companies, the industry has shown resilience. It is promising to see that sales and investments are increasing again, with 2022 set to be another record investment year. ' says Patrick Tonui, Head of Policy and Regional Strategy.
However, 733 million people around the globe still do not have access to electricity. The number of people projected to be without access to electricity by 2030 has grown by 10 million when compared to pre-COVID levels as the rise in access is not keeping pace with population growth, particularly in sub-Saharan Africa. For 55% of these households, off-grid solar will be the least-cost solution to gain basic electricity access in the next five years, a fundamental step in reaching the United Nations Sustainable Development Goal 7 of universal access to affordable and reliable energy. Growing application of off-grid solar power in the appliance market has also expanded the sector's potential to benefit other development areas, such as health and food security.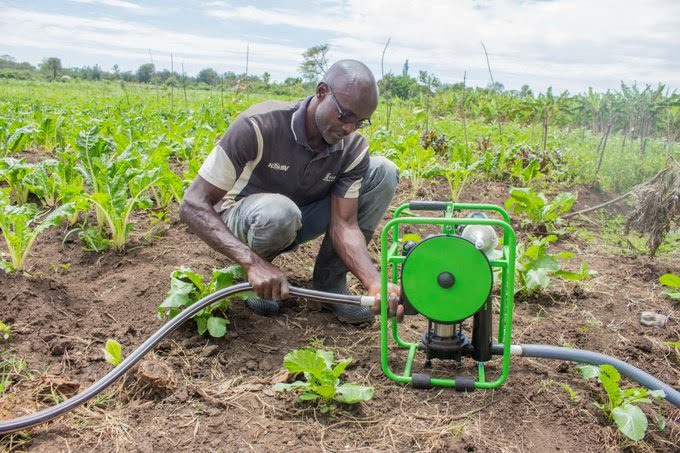 'It's gratifying to see the growth of solar-powered appliances. The coalition seeks to maximize their impact by leading efforts to improve their quality, affordability and availability. Devices like solar water pumps and refrigerators will be at the front line of delivering cheaper, more sustainable energy services for rural households, farmers, health facilities and communities and increasing their resilence to climate change.' says Makena Ireri, Clean Energy Access Research Lead.
According to Gabriela Azuela, Practice Manager, ESMAP Lighting Global Governments and the global community must scale up efforts and funding for these clean, reliable, lowest-cost solutions to support those who would otherwise be left behind.
The biennial flagship report for the off-grid solar sector takes an in-depth look at the state of the sector and at the trends guiding the industry. The 2022 edition is divided in two parts: the current State of the Sector report and the Future Outlook, which will be published at the Global Off-Grid Solar Forum and Expo in Kigali, Rwanda (18th-20th October).