Rwanda Olympians Association has launched an awareness campaign about the Winter Olympic Games, starting with former Olympians, with the aim to expose the kind of games, and the possibility for Rwanda to take part in the upcoming events.
The Winter Olympic Games is a major international multi-sport event held once every four years for sports practiced on snow and ice.
Alex Sharangabo, President of Rwanda Olympians Association, said that the program is an initiative of the World Olympian Association, that included Rwanda among the 17 African countries that have been approved to carry out the project to sensitize athletes to the winter Olympics.
Sharangabo also said that the campaign will continue with more targeted beneficiaries to ensure the program reaches out to all. The project will also seek to find athletes who can represent Rwanda in the upcoming events, especially Rwandans or those related to Rwanda who typically play such games in cold countries.

"We have started with Olympians, but we will have other sessions with the ministry of sports, National Olympic and Sports Committee, and the rest countrywide. We will also try to find typical athletes to represent Rwanda in case of approved participation," he said.
Jean de Dieu MUKUNDIYUKURI, Executive Director at National Olympic and Sports Committee said that Rwanda is one of the countries having good cooperation with South Korea through the Seoul project that helps African athletes to access training facilities suitable for winter games.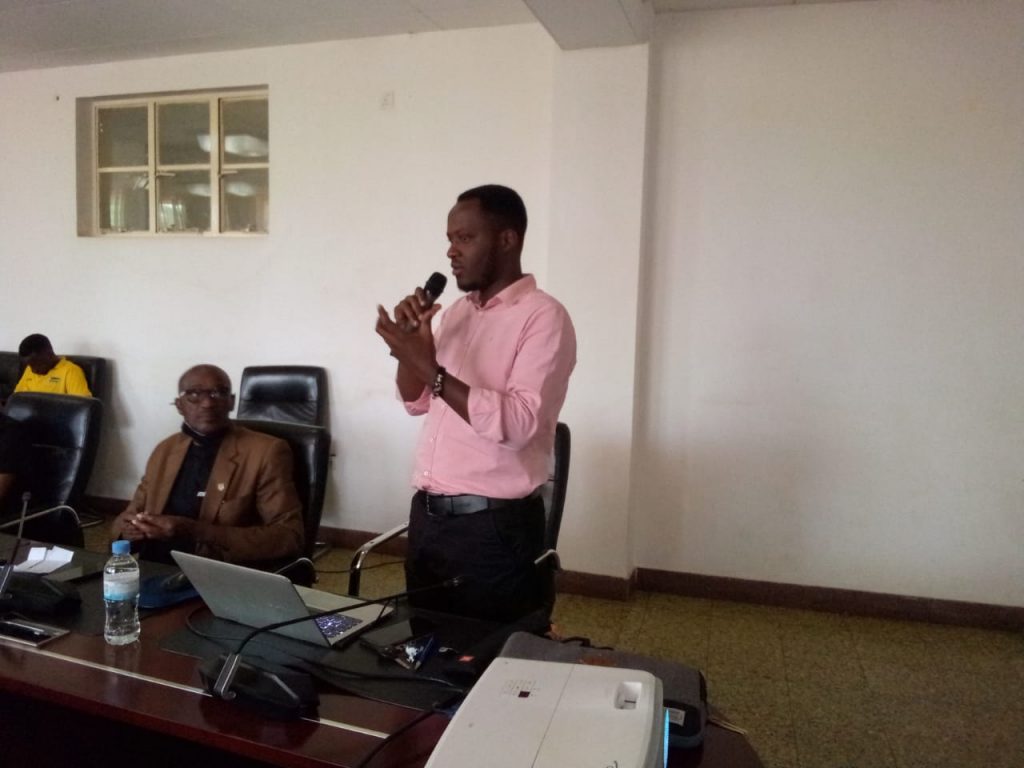 The Winter Games are among versions of the Olympic games, featuring a number of popular events, including figure skating, skiing, and snowboarding, among many others.
The most recent event for the Winter Olympic Games was held in China in 2022, where Africa was represented by six athletes from five countries namely Eritrea, Ghana, Madagascar, Morocco and Nigeria; while the upcoming event will be held in Italy in 2026.
The lack of climate for winter sports such as bobsleigh, skiing and snowboarding is considered the reason to have limited the level of Africa's participation at the winter Olympics.