A two-day Civil Society Oganizations (CSOs)' exhibition of legal and human rights services has benefited residents in Rubavu District through legal aid services delivered on the spot.
The exhibition that took place in Rugerero Sector on October 29-30, 2021, was organized by Rwanda NGOs Forum in Collaboration with members of Coalition namely: Great Lakes Initiative for Human Rights and Development (GLIHD), Health Development Initiative (HDI), and Ihorere Munyarwanda Organization (IMRO) with the support of JRLOS Secretariat in the Ministry of Justice in line with a project "Strengthening Rwandan Civil Society Organizations' Capacity to Influence Policy" that is funded by the Embassy of the Kingdom of Netherlands.
"My claim about an untrue bankruptcy that I was involved in some months ago was heard today, and a team here has advised me on the best way to proceed with the case. I am now feeling optimistic to get out of the case fairly," said Felicien Nsangiranabo, a resident in Gisa Cell, Rugerero Sector. He had attended the exhibition to express his unsolved dispute with a bank.
"We have appreciated this exhibition because in it we see how supportive these CSOs are in our District. We have ten Civil society Organizations in our District that work in the sector of Justice and their contribution to justice service provision is noteworthy. We expect more from this campaign," stated Olivier Ruhamyambuga, Executive Secretary of Rubavu District.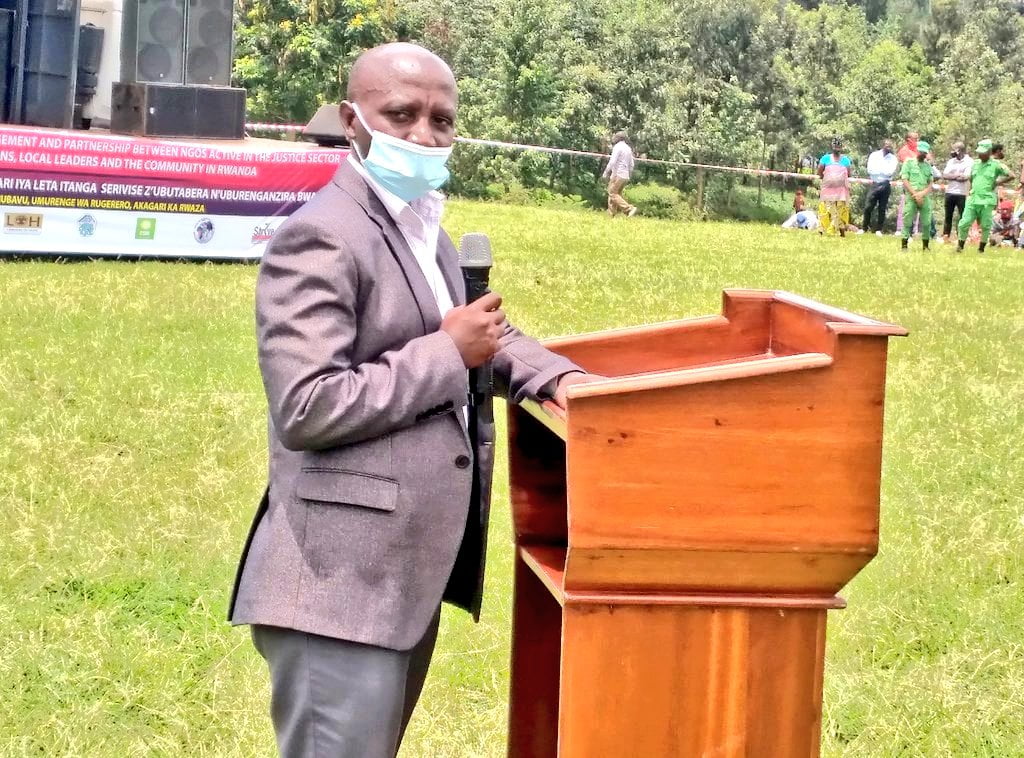 The objective was to ensure that the public has sufficient and accurate information about the work of CSOs in the Justice Sector and Human Rights, and to enlighten them on their rights so as to get well informed on where to easily access justice services.
"We are here in line with what we usually do throughout daily activities including enabling justice among people. We know injustice and law illiteracy still exist in people, which is why we give such opportunities to residents to interact with us," said Tom Mulisa, Executive Director of Great Lakes Initiative for Human Rights and Development (GLIHD)
Anastase Nabahire, the Coordinator of JRLOS in the Ministry of Justice urged CSOs to keep up the good initiatives dedicated to justice sector beneficiaries. He commended existing collaboration among all stakeholders in the justice sector.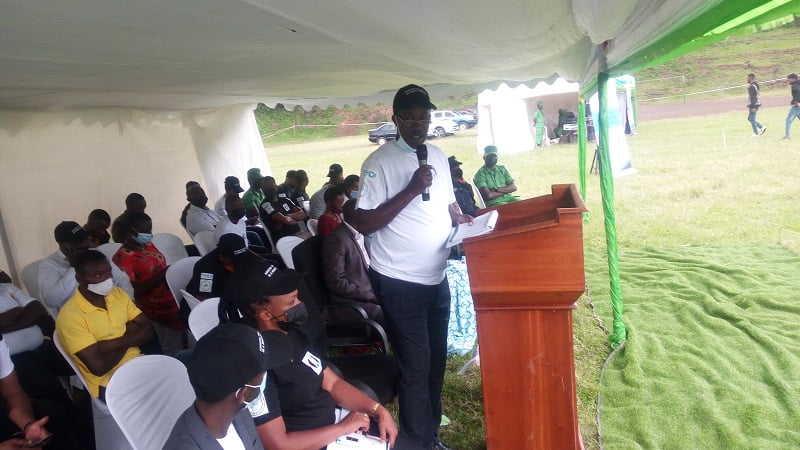 "We now count about 200 CSOs working in the sector of justice countrywide, and they are very important to the sector. They play part in making justice more accessible, cheaper, faster, and more transparent," he said.