CSOs representatives have acquired capacity-building based training on advocacy initiatives, SRHR, Safe abortion, human rights, the importance of networking and collaboration – all with objective of linking SRHR-focused CSOs to build a strong voice.
The 3-day training, which kicked off on Monday November 30th 2020, was organized by Ihorere Munyarwanda Organization (IMRO) in partnership with Great Lakes Initiative for Human Rights and Development (GLIHD), Health Development Initiative and Rwanda NGOs Forum on HIV/AIDS & Health Promotion (RNGOF on HIV/AIDS & HP); bringing together representatives from 30 local CSOs working on SRHR and Advocacy.
Speaking to the media amid the training, Aimable Mwananabo, National Coordinator at IMRO said: "We have assembled 30 'Sexual and Reproductive Health' based organizations. The aim is to improve the knowledge and capacity of these organizations regarding Sexual and Reproductive Health (SRH), as well as building a collaborative network for them to be able to play their role in implementing the national strategic plan on SRH. These organizations have different programs in different districts, but no collaboration is there. So, we want to create a network for them so as to act collaboratively. We, stakeholders, have to contribute to the national response"
"The Ministry of Health will benefit through technical working groups, as these organizations are being well established and included. There are still challenges regarding SRH Rights like: access to service in the category of underage teenagers, both beliefs and culture constraints where sexuality is considered taboo amongst families, and lack of SRH based curriculum for schools. All those challenges are discussed to come up with possible solutions to be found amongst all stakeholders." He added.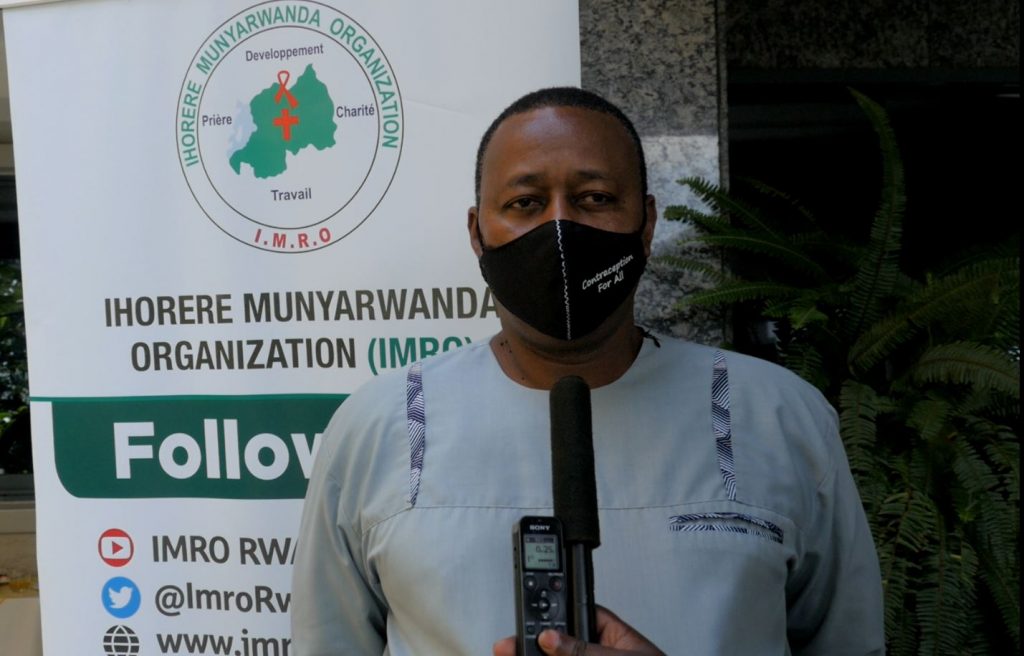 During separate interviews with participants, beneficiaries of the training expressed their benefits from the sessions.
Sandrine Mutoniwase, SRH Program officer at Community Health Boosters said: "I have appreciated this training sessions because I got to know more about law regarding SRH. It has been a great opportunity for me as I expressed every single challenge that we encounter in our daily service, and I got much skilled to help my organization improve on future SRH based programs."
According to Hubert Twizere, Representative from Rwanda Midwifery Students Association, the gap in advocacy will be filled following gained knowledge
"Our organization has been working on SRH since 2018. During this training, we have shared experiences and skills with fellow organizations. We had a gap in advocacy due to lack of SRH Rights and law literacy, but by now I have become well equipped, determined to help improve my association." He said.
Grace Niwemugeni, a representative from The Umbrella of Organizations of Persons with Disabilities in the fight against HIV&AIDS and for Health Promotion (UPHLS) said: "Through this training we discussed the rights to people with disabilities especially when it comes to access to SRH services, like information delivery to those who can't hear; decision making and privacy in hospitals for those who can't speak, see or hear. I recommend that the same training should be given to more health-based stakeholders in order to have a common understanding on SRH, specifically about its rights and law enforcement."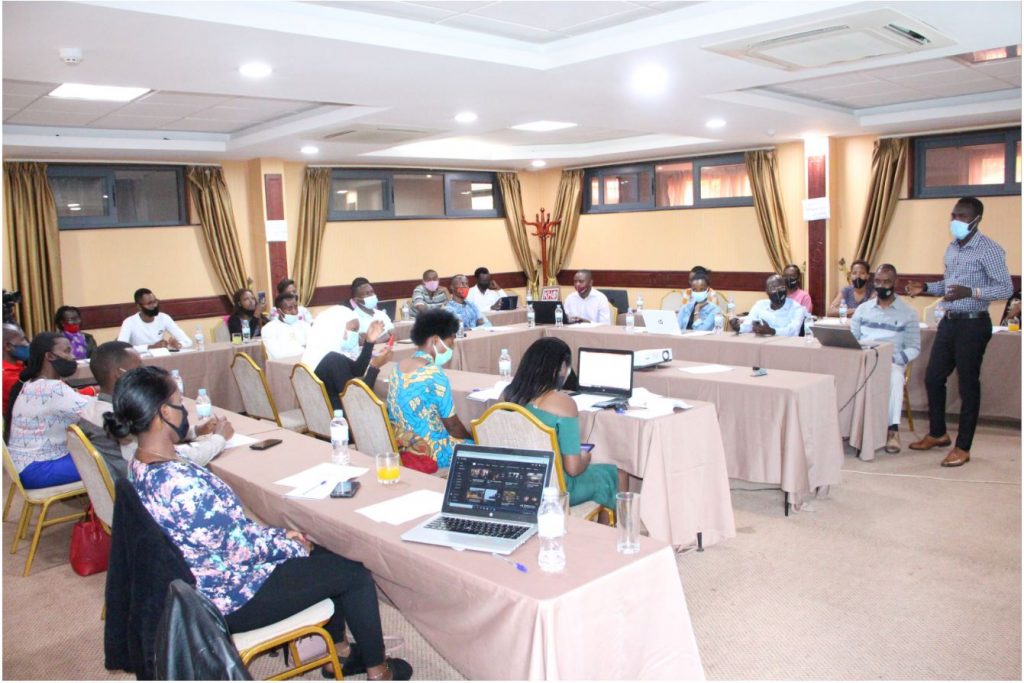 IMRO has been implementing activities on Sexual and Reproductive Health (SRH) services including access to contraception and safe abortion targeting vulnerable groups namely teen mothers and young adolescents for over 20 years.
According to Dr. Felix Sayinzoga, Division Manager of the Maternal and Child Health Division at Rwanda Biomedical Center (RBC), the contribution of CSOs remains significant.in the sight of the government.
"We are gratified by the partnership between Civil society organizations and the government, because the ministry of Health itself can't reach every angle of the health sector, especially regarding Sexual and Reproductive health which is a significant area. These organizations are represented in technical working groups where their contribution is considered for different health-based programs structuring and implementation. They have knowledge, enough skills and research-based information to share with us."
Among other objectives of this training include increasing advocacy and dialogue around safe abortion and SRHR in the hopes that it will lessen the stigma surrounding these issues.
According to training organizers, trained organizations will act as agents of change in their respective communities by shaping the attitudes of the community members in regard to safe abortion and SRHR related issues and ensure accurate knowledge is disseminated.
Since 2010, HDI, RNGOF, GLIHD, and IMRO have been working together on advocacy and sensitization activities related to SRHR for women of reproductive age.