Strive Foundation Rwanda (SFR) in partnership with Human Help Network have supported 125 teachers in private schools with foodstuffs, in Rusizi District amid the effect of COVID-19.
Teachers in private schools have been enduring hard life since they were laid off, shortly after the government closed schools in March 2020 following the outbreak of Coronavirus in the country among preventive measures against the spread of the pandemic.
According to Leopold Ruzibiza, programs manager at Strive Foundation Rwanda (SFR), the support was released to contribute to the government efforts in striving for the wellbeing of the people.
"Rusizi District expressed their need for our intervention in supporting teachers in private schools, having spent about five months without salary. Those teachers entreated for aid from the District, and the District called on partners including SFR to deliver any possible support. We intervened immediately with this support. Apparently, these teachers were in need as it is their first time to receive such a donation during COVID-19 era."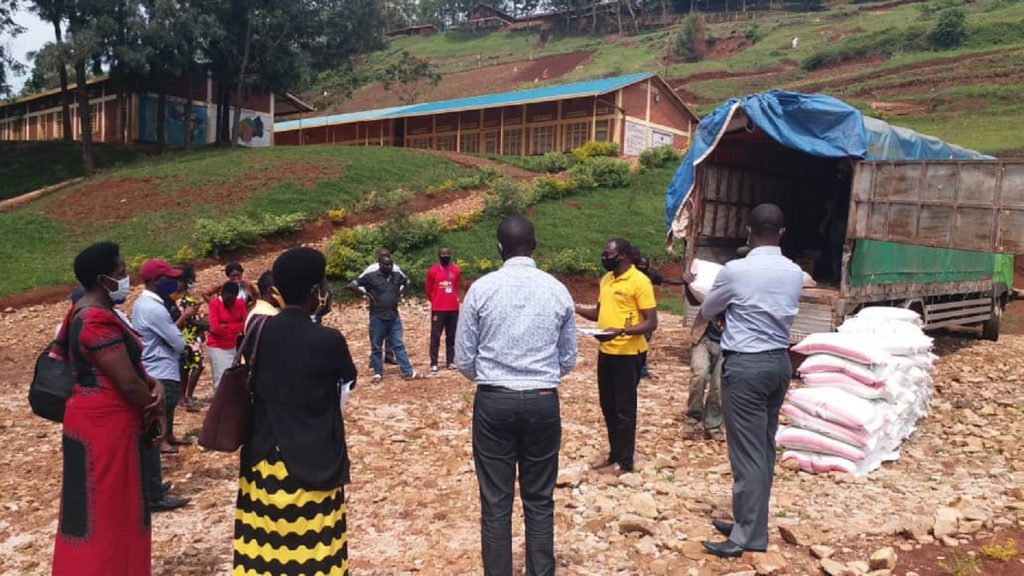 Ruzibiza called on beneficiaries not only to rely only on monthly salaries but also to be creative in more occupations that would generate variety of income to sustain their welfare.
Delivered packages for each individual included rice (25 kg), maize flour (25 kg), beans (15 kg) and cooking oil (3 kg).
"With my wife and three children, we have been facing difficulties in rent payment, food security and other basic needs. This is the first aid that I have received since my salary was stopped in April. what a hard time!" Said Wambuzi Swaibu, a teacher in Rusizi District.
"I thank SFR for this support, we did not expect such a good deed. This donation is helpful." He added.
Another beneficiary who expressed her appreciation is Victorine Tulinao who said: "We barely find food at home. I live with my four children and my husband. This is the first support to me as a recovery help during this hard time of COVID-19, I appreciate it. If only our job resumed, we would get back to our normality"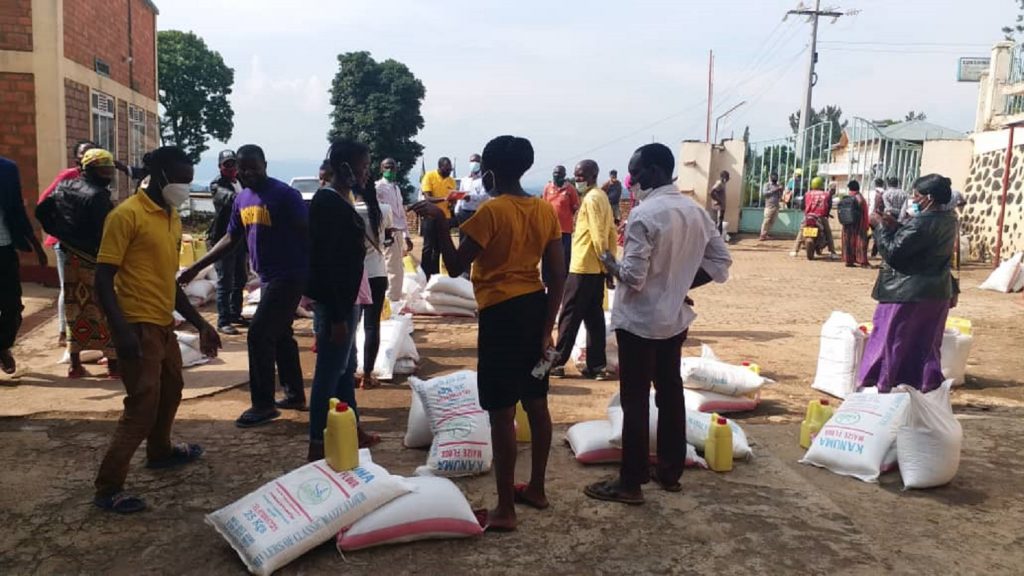 The released emergency food relief targeted both Kamembe and Bugarama Sectors, reaching 125 teachers in total, the ones that were highly affected by the schooling pause.
Speaking to the media amid the event which took place on October 17, 2020, Emmanuel Nsigaye, the vice mayor in charge of social affairs in Rusizi District said: "We are pleased to have partners like Strive Foundation Rwanda (SFR) in our District because they contribute a lot to the wellbeing of the people, especially vulnerable groups like this supported teachers."
Among other services of SFR in Rusizi District, include: providing school fees & materials to children to support their education; and funding vulnerable groups-oriented projects to catalyze their development.
With its general mission of promoting and advocating for social justice and economic empowerment opportunities for vulnerable groups, Strive Foundation Rwanda (SFR)– a local non-governmental organization – has, as a vision, to provide sustainable social welfare, integration and development for vulnerable groups.