Fifty-five members of Umutima Cooperative have been supported with foodstuffs and hygiene materials through Nyamirambo Women Center (NWC)'s sponsored project
The donation was provided on Monday, September 7, 2020 through the project 'Education and economic empowerment of vulnerable groups of women in Rwanda" to be implemented in years 2018 – 2020 with the financial support of the Ministry of Foreign Affairs of the Republic of Slovenia.
"This relief serves as a contribution to my household's capability in terms of nutrition and sanitation. I am thankful for such a donation" said Hadija Umutoni, a beneficiary of the relief.
According to Maimun Nyiransenguwera, the provided support is a vital boost to her family during the hardship of COVID-19 effect.
"The foodstuff I received today is very essential, even though it is on a temporary benefit. With my six children, this support will boost our nutrition during this harsh time of COVID-19."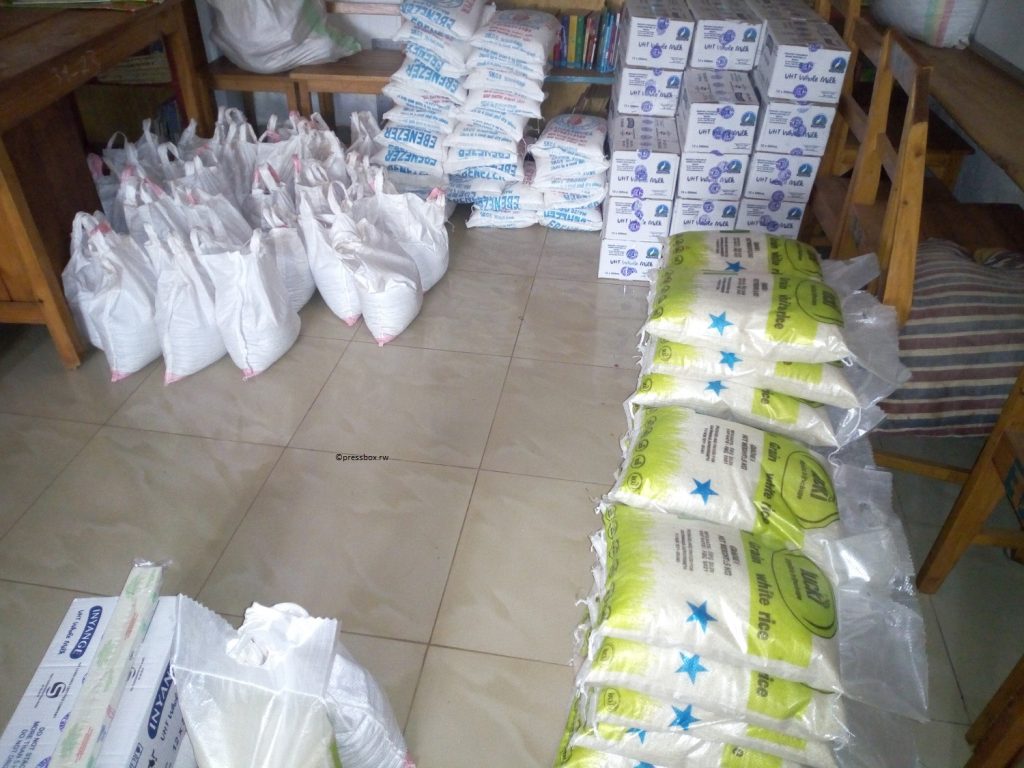 Delivered packages included rice, maize flour, beans, milk, bars of soap, protective face masks and hand sanitizers.
Speaking to Pressbox reporter amid the event, Mary Nyangoma, member & Project Coordinator at NWC said: "Today we have recognized our alumni who graduated in 2013, and now they are the members of Umutima cooperative. The cooperative includes, 55 women in total, having been together for seven years at work, earning money to live on with their respective families."
"We are always grateful to the good deed of our sponsors. They always think about us and we do the same. We are pleased to have them as our partners, and we will always be committed to act transparently towards them." She added.
Umutima cooperative consists of sewing and knitting made in Rwanda products mainly handbags, children's clothing, home décor products, among others.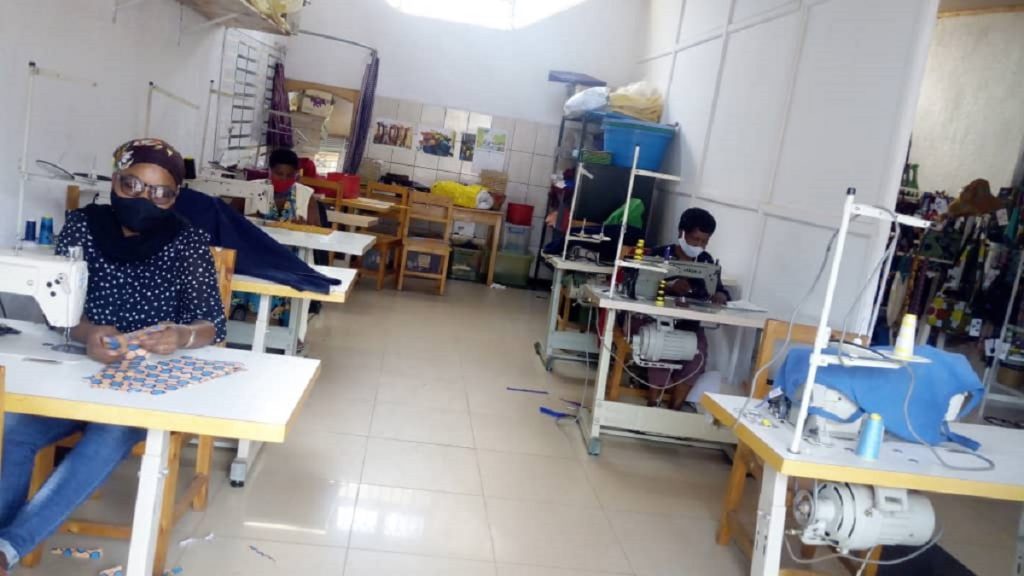 Other beneficiaries of the donation included NWC members and guides.
Nyamirambo Women's Center (NWC), a Rwandan NGO, was launched in 2007 by 18 Rwandese women living in Nyamirambo, Kigali – with the financial support of a Slovenian NGO called the Peace Institute and the Slovenian Ministry of Foreign Affairs – with mission to provide education and vocational training to women who do not have the means to pay for such training on their own, so that they can gain better opportunities for employment.