Nyamirambo Women's Center (NWC) has supported 680 people with foodstuffs and hygiene materials amid the effect of COVID-19, in Kigali.
The support was provided through the project 'Education and economic empowerment of vulnerable groups of women in Rwanda" to be implemented in years 2018 – 2020 with the financial support of the Ministry of Foreign Affairs of the Republic of Slovenia.
Among the beneficiaries of the 4-day period occasion – which was sealed on Friday 21, 2020 – included NWC's trainees, students and other members in Nyarugenge & Gasabo Districts.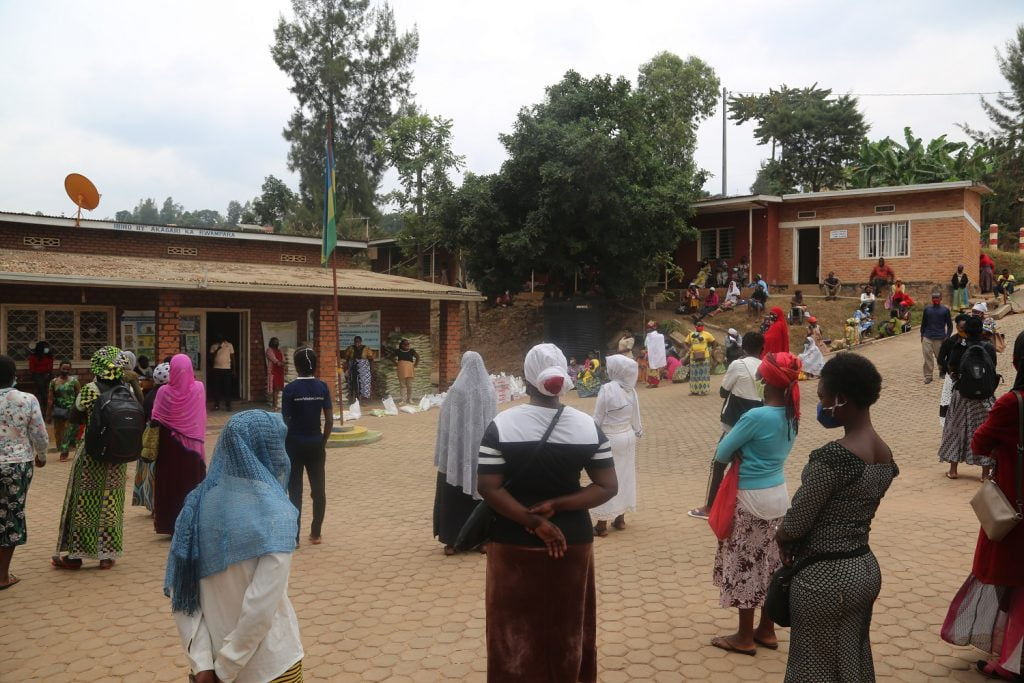 Delivered packages included foodstuffs (maize flour, rice and beans), hygiene materials (bar of soap, hand sanitizer) and face masks.
"Slovenian ministry of foreign affairs has been supporting many projects of NWS in last 12 years, and also now one project is finishing in October. Because of COVID-19 situation – not only in Rwanda, but also in Slovenia and the whole world – we had to change some of our activities. For example, stop the courses for some time and not being able to travel to Slovenia for project-outcome presentation. We decided to redirect this money in something else. The ministry wanted us to help people in Rwanda fight against COVID-19 consequences." Explained Mary Nyangoma, project coordinator in Rwanda.
"We decided to prepare packages of food and protection items (like hand sanitizers or face masks) for all our trainees/students, and for all NWC members, employees, Umutima women, and everyone working with us because everyone is feeling the consequences of Coronavirus crisis now. Many people lost their jobs, cannot make their daily income, some really do not have money to buy food for the family, etc." She Added.
Normally, the project includes different activities namely: providing education and trainings for local population – especially vulnerable women, offering literacy course, sewing and hairdressing course, having a library to promote the culture of reading and offering people free access to books, among others.
"Whenever I take time and think about our sponsors, I feel excited. We always wish them prosperity which will lead to a continuous partnership with us. Our sponsors are special. "Clinched Nyangoma.
The project is being implemented in four sites namely: Gatsata, Nyarugenge, Jali and Mageragere – all in Nyarugenge & Gasabo Districts of Kigali City.
Beneficiaries expressed their feelings
"This donation is helpful to my household as COVID-19 has affected my source of income. I thank NWC for a continuous support towards my life. I learned sewing from there, which is my profession by now." Cecille Mukayiranga, in Nyamirambo Sector.
Another beneficiary who expressed his excitement is Alex Rukundo, who said: "NWC knew well that the Coronavirus pandemic has impacted our wellbeing, because we are not making income like before. I am thankful to them"
According to Lea Uwamahoro, NWC alumnus but still jobless, the support will restore hope amid the fight against Coronavirus, as it includes both hygienic & protective materials.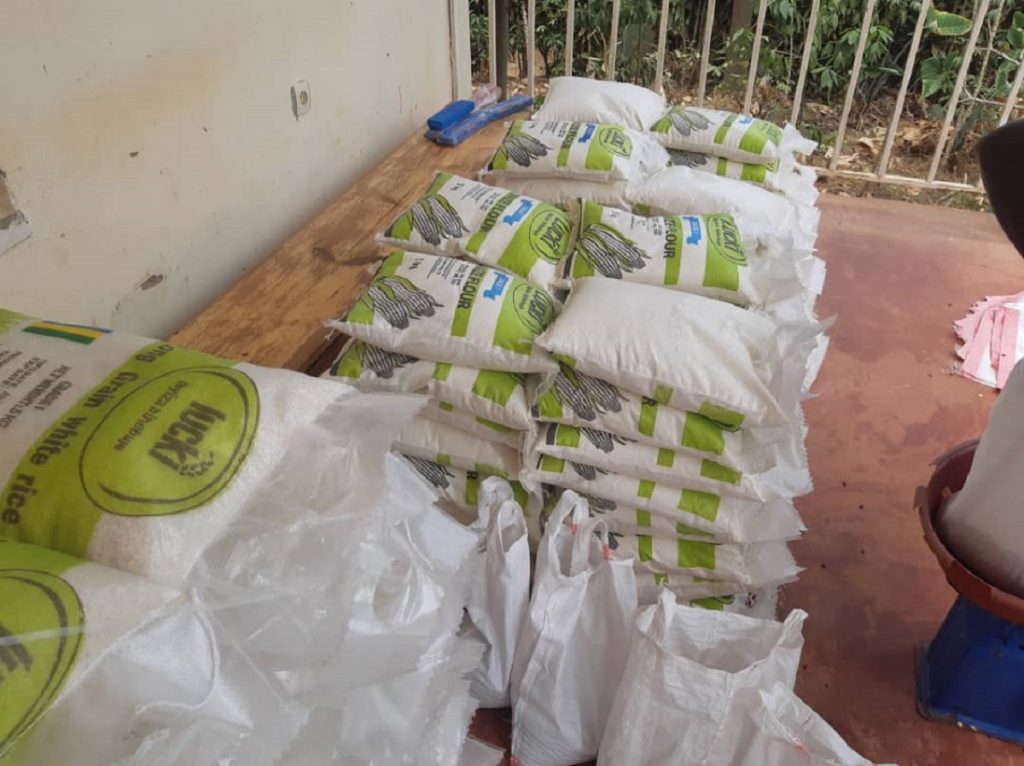 Speaking to Pressbox amid the event, Augustin Ndayambaje, Executive secretary of Rwampara Cell in Nyamirambo Sector of Nyarugenge District said that the aid is a boost to the government effort to help affected families during the time of Coronavirus.
"It is a humanitarian act, indeed. It symbolizes recognition amongst members of this Organization (NWC). So, we really appreciate this aid. This is a contribution to the government effort to help its people in the fight against the pandemic with its consequences." He said.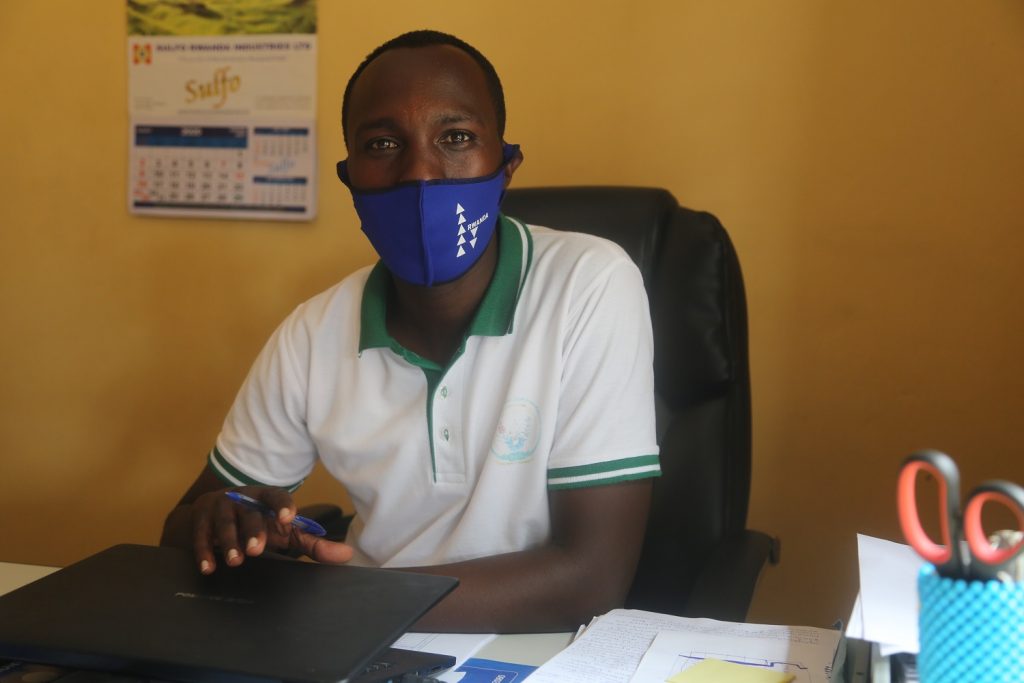 About Nyamirambo Women's Center
Nyamirambo Women's Center (NWC), a Rwandan NGO, was launched in 2007 by 18 Rwandese women living in Nyamirambo, Kigali, with the financial support of a Slovenian NGO called the Peace Institue and the Slovenian Ministry of Foreign Affairs.
NWC's mission is to provide education and vocational training to women who do not have the means to pay for such training on their own, so that they can gain better opportunities for employment.